Job Vacancy General Laborer Thrasher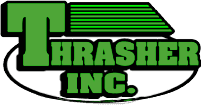 Job title: General Laborer

Company: Thrasher

Job description: WATCH THIS:
At Thrasher Foundation Repair, we believe in providing training, growth, safety, and opportunities to thrive. We will teach you what you need to know as a General Laborer / Construction Worker so you can grow and advance to the level of running your own crew / team.
WHY US? OUR EMPLOYEES FEEL: challenged, fulfilled, engaged, rewarded, supported through a family feel and fun environment.
FAMILY FEEL: employee Voted Best Places to Work for 5+ years in multiple cities. Better Business Bureau 4 time Integrity Award winner in Omaha.
COMPENSATION: learn to think like a business owner & be rewarded. Earn $60k-$100k
STABILITY: year round work, NO LAYOFFS DURING COVID – WE GREW!
SAFETY: Work safely and go home healthy! All PPE provided by the company and training to use it effectively. Paid on the job training to learn our products & safety.
GROWTH: 25% YOY promotion rate.
BENEFITS: Benefits include health, dental, 2 weeks paid time off + 7 holidays.
SOCIAL PURPOSE: we believe in giving back through community involvement/volunteering, and a yearly award for the team that gives back the most!
SENSE OF ACCOMPLISHMENT/IMPACT: by making homeowners lives better!
WHAT YOU WILL DO? HELP IMPACT HOMEOWNERS LIVES. You'll be part of a construction team that goes to customer's homes to install water, foundation, & concrete leveling solutions. We work together to create an ecstatic homeowner experience. We have had homeowner's cry post install because they don't have to worry every time it rains. That's the difference you'll make here. Check out our customer testimonials here:
DO WE HIRE FOR? MINDSET. Often, this is proven through a steady track record of employment. We are seeking hard working and dedicated individuals that want to be rewarded for hard work.
TRAVEL: Ability to travel 4-10 nights per month, typically a 3-hour radius around your home, travel is planned out ahead of time, a company vehicle, per diem, and paid hotel room is provided.
ABILITY: Valid driver's license and ability to meet the requirements of a driving check preferred, and felony/misdemeanor background check.
LEADERSHIP: Prior experience leading a team (for Crew Leader, Team Leader, Lead Installer positions. We proudly hire prior & current military and veterans. (Navy, Air Force, National Guard, Coast Guard, Army, Reserves.
At Thrasher, we pride ourselves on rewarding performance. Our compensation structure for our production positions provides an hourly wage and bonus potential, making the range for this position $50,000-$120,000. Bonuses are based on crew efficiency on job sites. Additionally, we provide an environment of growth, 25% of our employees are promoted YOY. Upon promotion, compensation is evaluated to fit the requirements of the new position.
All offers are contingent on meeting the requirements of a felony/misdemeanor background check. EOE

Expected salary:

Location: Denver, CO

Job date: Sat, 27 Aug 2022 22:35:06 GMT

Apply for the job now!