Job Vacancy General Labor Perdue Farms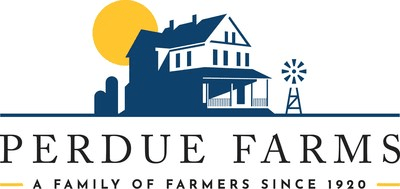 Job title: General Labor

Company: Perdue Farms

Job description: Forbes has named Perdue Farms a "Best Employer for Diversity 2020." This is the second year in a row we've been featured on the list, and we're honored that Forbes recognizes our commitment to diversity and inclusion. Perdue Foods is part of Perdue Farms, a family-owned company heading into its second century of growth and innovation.
The Concord facility, minutes from Charlotte, is a fully-cooked, ready-to-eat, further-processing facility within the Premium Prepared Foods division (no birds). We create products for consumers, retailers, and foodservice customers around the globe.
Summary
The General Laborer is responsible for working on the production line processing premium protein products in our further-processing, cooked facility. This position typically works five or six days a week. Overtime may be required based on production needs. Weekend work is required.
COMPETITIVE PAY & OVERTIME
EXCELLENT BENEFITS & 401K OPTIONS
PAID HOLIDAYS & VACATION
COMPANY STORE WITH DISCOUNTED FOOD PRODUCTS
FREE HIGH SCHOOL DIPLOMA PROGRAM
PAID HOLIDAYS & VACATION
ONSITE WELLNESS CENTER / VISIT THE DOCTOR WITH NO CO-PAY
FREE WIFI IN BREAK ROOMS
Principal and Essential Duties & Responsibilities
The General Laborer will work at various stations on the production line processing premium protein food products. Typical position assignments may include placing raw materials on production lines, marination, breading, palletizing, packing, and sanitation. General Laborers must adhere to all safety requirements including PPE (Personal Protective Equipment), preventing and reporting unsafe acts and conditions, Lockout-Tagout procedures, and Process Safety Management related matters. Maintaining a clean and safe working environment is required. Participation in Company and department safety programs is also required.
Minimum Education
High School diploma or equivalent preferred.
Shift / Hours
Second shift positions start in between 2:20 pm and 4:20 pm daily.
Scheduling Requirements: Flexibility, reliability, and the ability to work full-time and on weekends.
Environmental Factors and Physical Requirements
When in a plant environment:
Exposure primarily consists of wet and moist floors which include metal and plastic grating surfaces.
May be exposed to temperatures of 28 degrees to 100 degrees Fahrenheit with both ambient and 100% humidity.
May handle product 25 degrees to 50 degrees Fahrenheit.
May be exposed to noise ranges of 50 db to 110 db.
May be exposed to dust, feathers and all chemicals used in poultry, food, processing facility.
Must wear and use protective and safety equipment required for the job as directed by the Company.
Occasional exposure to carbon dioxide vapors 10ppm and chlorine less than 20 ppm.
Able to stand for several hours.
Work may include lifting (up to 50 lbs), reaching, bending, pushing boxes on a conveyor assembly.
Footer
We're hiring! This opportunity is perfect for those looking for stable work or for those looking for a full time opportunity. No previous experience in a manufacturing poultry plant is required. Our associates come from all backgrounds, industries and jobs ranging from customer service, delivery drivers, restaurant server, fast food worker, general labor, grocery store clerks, etc. If you are an admin, assembler, assistant, barista, cleaner, college student, cook, dishwasher, dock worker, cashier, customer service agent, contract worker, dog walker, entrepreneur, fitness trainer, freelancer, handyman, hostess, laundry worker, janitor, lumber stacker, maid, machine operator, material or package handler, quality inspector, retail associate, sales associate, security guard, tire tech, tutor, valet, veteran, waiter, teacher (etc.) who is looking for work, apply today! Estamos contratando! Esta oportunidad es perfecta para aquellos que buscan un trabajo estable o para aquellos que buscan una oportunidad de tiempo completo. No se requiere experiencia previa en una planta avícola. Nuestros asociados provienen de todos los orígenes, industrias y trabajos que van desde servicio al cliente, conductores de entrega, servidores de restaurantes, trabajadores de comida rápida, mano de obra general, empleados de tiendas de comestibles, etc. Si usted es administrador, ensamblador, asistente, barista, limpiador, estudiante universitario, cocinero, lavaplatos, cajero, agente de servicio al cliente, trabajador por contratado, paseador de perros, empresario, entrenador físico, trabaja por su cuenta, personal de mantenimiento, trabajador de lavandería, trabaja con madera acumulando o amontonando, sirvienta, operador de máquina, trabaja con materiales o paquetes, inspector de calidad, trabaja en algún comercio minorista, asociado de ventas, guardia de seguridad, técnico de neumáticos, tutor, veterano, camarero, profesor (etc.) que está buscando trabajo, ¡haga su solicitud hoy mismo!
Perdue Farms, Inc. is an Equal Opportunity / Affirmative Action employer. All qualified applicants will receive consideration for employment without regard to race, color, religion, sex, sexual orientation, gender identity, national origin, disability, or protected veteran status.

Expected salary:

Location: Concord, NC

Job date: Tue, 23 Aug 2022 23:12:34 GMT

Apply for the job now!