Job Vacancy General Farm Maintenance Christensen Farms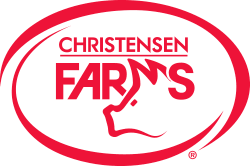 Job title: General Farm Maintenance

Company: Christensen Farms

Job description: Great Benefit Package Including Health, Dental, 401K, Paid Time Off and More!
Looking for great benefits and an exciting career in farm maintenance? Christensen Farms is looking for a Lead Technician to work with our team on our farms near Atkinson, NE.
Christensen Farms is one of the largest, family-owned pork producers in the United States, marketing approximately 3.6 million hogs per year. Headquartered in Sleepy Eye, Minnesota, the company operates throughout the Midwest with facilities in Minnesota, Iowa, Nebraska, Illinois and South Dakota. Christensen Farms owns three feed mills, manages 143,000 sows on 44 farms, and oversees more than 350 nurseries and grow-finish sites. The company employees nearly 1,000 people and maintains 1,500 contract partnerships.
The company is vertically integrated with a strong presence across the pork value chain – from farm to fork. Christensen Farms is the largest shareholder of Triumph Foods LLC, a producer-owned primary pork processing plant in St. Joseph, Missouri. In turn, Triumph Food members own 50 percent of Daily's Premium Meats, a specialty pork processor bacon and other premium pork products. Triumph Foods also holds a 50 percent partnership in Seaboard Triumph Foods, LLC of Sioux City, Iowa, a primary pork processing plant.
Position Overview & Responsibilities: Perform priority repairs and maintenance in a timely and efficient manner. Complete schedule projects to timeline and quality standards of company. Effectively work with production and other repair staff to maximize quality of work and productivity of department.
Major Areas of Accountability:
Perform scheduled repairs to company quality and cost standards
Repair equipment specific to CFF and it's producers
Perform general carpentry, plumbing and steel repair
Prepare equipment for use and properly store equipment not in use
Additional requirements:
The worker is required to have the visual ability to perform an activity such as: operates machines, such as lathes, drill presses, power saws, and mills where the seeing job is at or within arm's reach; performs mechanical or skilled tasks of a non-repetitive nature, such as carpenter, technicians, service people, plumbers, painters, mechanics, etc.
This position will require operating a company vehicle or regular mileage reimbursement. Any employment offer extended for this position will be is contingent upon the review of the candidate's motor vehicle record (MVR). The MVR will be reviewed to determine insurability based on CF's insurance carrier and company policy.
Vehicle Licensing Requirements: Class D
Christensen Farms is an equal opportunity employer. It is our policy to select the most qualified person for each position in the organization. No employee of CF will discriminate against any applicant for employment or a fellow employee because of race, color, religion, sex, national origin, disability, citizenship status, genetic information, age, sexual orientation, gender identity, military status, veteran status or any other prohibited basis under applicable local, state, or federal law.
Christensen Farms https://christensenfarms.applicantpro.com
Apply Now
You have JavaScript disabled on your browser. You will not be able to apply for this position without enabling javascript. If you need assistance with enabling javascript, please click

Expected salary:

Location: Atkinson, NE

Job date: Sat, 27 Aug 2022 23:01:14 GMT

Apply for the job now!