Job Vacancy General Day Warehouse Employee Stock Yards Birmingham AL US Foods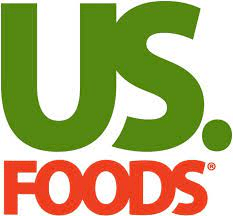 Job title: General Day Warehouse Employee Stock Yards Birmingham AL

Company: US Foods

Job description: Join Our Community of Food People!
Join Our Community of Food People!

THE STOCK YARDS STORY

We've been providing chefs with expertly cut and portioned beef and pork for over 120 years, based on rigid meat-selection criteria, precise beef aging and expert trimming. Whatever your need, from white-linen presentation to casual family dining, our procurement experts will find the best-quality options that work for your budget and pack-size needs, carefully selected from our extensive meat assortment.

Benefits: Immediate benefits to include medical, dental, vision, 401k, life insurance, strong safety culture, and much more!

US Foods is one of the largest food distributors with a culture and a history of promoting from within, excellent training programs and continuous improvement focus.


BASIC PURPOSE

The General Warehouse associate will perform product selection, receiving and palletizing while adhering to USDA Safety and Sanitation Regulations and customer specifications.
ESSENTIAL DUTIES AND RESPONSIBILITIES
Pick and pack orders per customer specification Scan product as directed to capture required data Sort, organize, repack, palletize, track, weight and break down various products to assist production as needed. Ship and receive product utilizing assigned material handling equipment. Perform various facility sanitation duties as required. Complete miscellaneous other duties as assigned by management.
RELATIONSHIPS
The incumbent is required to interact with employees, customers, and vendors at all levels of responsibility throughout the company in a professional manner.
QUALIFICATIONS
Must be able to work in a refrigerated environment 35°F- 45°F or in the warehouse where temperatures could get up to 95°F. Must be able to work for periods of time in a freezer environment -10°F to +10°F with company provided apparel. Finish time is when work is completed and could require overtime with or without notice.
Education/Training:
High School graduate or GED preferred.
Basic Reading, Writing and Math skills
Related Experience/Requirements:
Minimum one-year production and/or warehouse experience preferred, preferably in a food environment
Able to work overtime as needed
Must be able to operate and walk behind electric pallet jack and sit down or stand up forklifts.
Knowledge/Skills/Abilities:
Perform various roles including activities such as product receiving and selection, packaging, sorting, re-boxing, further processing and facility sanitation while adhering to company manufacturing requirements and safety regulations.
Ability to lift 10-100 lbs. frequently
Physical Requirements:
Must be able to perform the following physical activities for described length of time:
OCCASIONALLY: 1% – 33% FREQUENTLY: 34% – 66% CONTINUOUSLY: 67% – 100% Never: 0%
JOB REQUIRES WORKER TO:
SIT: Occasionally
STAND: Continuously
WALK: Occasionally
DRIVE: Continuously
JOB REQUIRES WORKER TO LIFT:
1-10lbs: Occasionally
10-20lbs: Frequently
25-50lbs: Occasionally
50-100lbs: Frequently
Over 100lbs: Never
JOB REQUIRES WORKER TO CARRY:
1-10 lbs.: Occasionally
10-20 lbs.: Occasionally
25-50 lbs.: Occasionally
50-100 lbs.: Occasionally
Over 100 lbs.: Occasionally with assistance
JOB REQUIRES WORKER TO:
Push/pull: Frequently
Step/Climb/balance: Frequently
Stoop/squat: Frequently
Kneel: Frequently
Bend: Frequently
Reach above shoulder: Occasionally
Grasp objects: Continuously
Manipulate objects: Frequently
Reach/Turn: Frequently
***EOE Race/Color/Religion/Sex/Sexual Orientation/Gender Identity/National Origin/Protected Veteran/Disability Status***

Expected salary:

Location: Birmingham, AL

Job date: Sat, 23 Jul 2022 23:32:14 GMT

Apply for the job now!