Job Vacancy FREIGHT AND LOGISTICS SPECIALIST IV State of Florida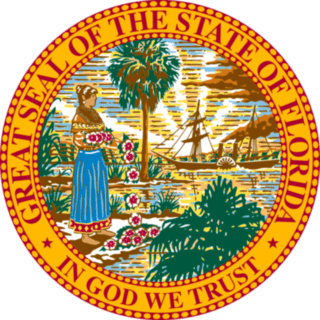 Job title: FREIGHT AND LOGISTICS SPECIALIST IV

Company: State of Florida

Job description: Requisition No: 810032
Agency: Department of Transportation
Working Title: FREIGHT AND LOGISTICS SPECIALIST IV – 55011656
Position Number: 55011656
Salary: $63,649.67 – $82,370.17
Posting Closing Date: 08/29/2023
STATE OF FLORIDA DEPARTMENT OF TRANSPORTATION
JOB POSTING DESCRIPTION
429 / Office of Modal Development
OPEN COMPETITIVE
CAREER SERVICE
CONTACT PERSON: Shayla Brown
CONTACT PHONE NUMBER: 954-777-4649
CONTACT EMAIL ADDRESS: [email protected]
Working for the State of Florida is more than a paycheck. The State's total compensation package for employees features a highly competitive set of employee benefits including:

Health insurance (over 90% employer paid)
$25,000 life insurance policy (100% employer paid)
Dental, vision and supplemental insurances
State of Florida retirement package
Generous vacation and sick leave
10 paid holidays a year
Career advancement opportunities
Tuition waiver for public college courses
Training opportunities
Flexible work schedules and telework (for designated positions)
Employee Assistance Program (EAP)
Join FDOT and be part of the team that works as one to improve safety, enhance mobility and inspire innovation in the Florida transportation system!
For additional benefit information available to State of Florida employees, go to
SPECIAL REQUIREMENTS: You may be required to provide your Social Security Number to conduct required verifications. Male applicants born on or after October 1, 1962, will not be eligible for hire or promotion in the Career Service, or appointment in the Selected Exempt Service (SES) or Senior Management Service (SMS) unless they are registered with the Selective Service System (SSS) before their 26th birthday, or have a Letter of Registration Exemption from the SSS.
THE FLORIDA DEPARTMENT OF TRANSPORTATION VALUES AND SUPPORTS EMPLOYMENT OF INDIVIDUALS WITH DISABILITIES. QUALIFIED INDIVIDUALS WITH DISABILITIES ARE ENCOURAGED TO APPLY. In accordance with Section 110.112, Florida Statutes, and the Florida Department of Transportation's Individuals with Disabilities Affirmative Action Plan, the agency is committed to ensuring affirmative action and equal employment opportunity for qualified individuals with disabilities. Upon request and as appropriate, reasonable accommodations to individuals with disabilities may be provided. Please contact the Florida Department of Transportation's Human Resources Office located at 605 Suwannee Street, Tallahassee, Florida 32399, or call (850) 414-5300 for assistance.
POSITION DESCRIPTION: Develops and Implements District Seaport and Intermodal programs and projects. Serves as a liaison and technical advisor to seaport authorities within District Four providing resources and technical skills in the development and updating of Strategic Business Plans/Master Plans, clearly defining project priorities and return on investment. Coordinates with the Florida Department of Transportation Central Office and the Florida Ports Council in determining priorities and allocating funds for inclusion into the Florida Department of Transportation Five Year Work Program.
Manages the District Seaport Program, Intermodal Discretionary Program, and supports the District Freight Coordinator and Strategic Intermodal Systems Coordinator with project needs and priorities for Seaport and Intermodal programs. Oversee the grant production process, including the annual grant agreement production plan. Develops production plans with the Local Agencies, encumbers and executes grant agreement contracts, contract extensions, and amendments/supplements. Review and approve vendor invoices to facilitate payments to the grantee. Conducts on-site project inspections and verifies percent complete for invoice progress reports. Maintains all seaport project files to meet all State and Federal Regulations.
Coordinates the development, management, and implementation of the Office of Modal Development Work Program per Section 338.223 & 339.135 Florida Statutes. Consults and coordinates with program managers, administrator, and project managers in the development of the annual work plan including the Aviation, Rail, Seaport, Transit and Intermodal programs. Monitors and implements the encumbrance and execution of grants and Federal Transit Administration (FTAT) Transfers to meet the monthly and annual production plan goals including minimizing Annual Roll Forward and Certified Forward totals.
Manages Districtwide Consultant Contracts. Responsible for the consultant procurement process, overall contract management, including funds management, scope development for task work orders, execution of funds, progress reporting and invoice/progress report processing.
Participates in developing proactive business plan goals, strategies and activities related to Freight and Logistics initiatives. Updates, develops, and reports on corresponding quarterly activities on the Office of Modal Development Business Plan.
KNOWLEDGE, SKILLS AND ABILITIES: Knowledge of project management, scheduling, financing, and coordinating complex projects, including freight, logistics and intermodal transportation planning; Knowledge of work program development process, and long-range transportation planning process and regulations; Skill in communicating technical information verbally and in writing; Skill in invoice review and processing, and maintaining organized records and files; Skill in preparing contract agreements for execution, and managing multiple ongoing contracts; Skill in interpreting and logically applying regulations, guidelines, and requirements; Ability to read, interpret and comprehend technical material and data; and provide critical review and comment; Ability to develop scopes of services, task work orders; manage consultant's work; Ability to perform field work and site inspections.
OTHER JOB RELATED REQUIREMENTS: This position is responsible for adhering to the provisions and requirements of Section 215.422, F.S. related State Comptroller's rules and Department of Transportation's invoice processing and warrant distribution procedure.
MINIMUM QUALIFICATIONS: A bachelor's degree from an accredited college or university and 2 years of professional experience in the field of transportation, planning, public administration, engineering, or logistics to which the position is assigned; or Registration as a Professional Engineer in accordance with Florida Statute 471. A master's degree from an accredited college or university in engineering or transportation can substitute for one year of the required experience. Professional or nonprofessional experience (including internships or co-ops) as described above can substitute on a year-for-year basis for the required college education.
AS A CANDIDATE, YOU MAY BE REQUIRED TO PROVIDE DOCUMENTATION (I.E. HIGH SCHOOL DIPLOMA OR EQUIVALENCY, COLLEGE TRANSCRIPTS, ETC.) TO VERIFY MEETING THESE MINIMUM QUAIFICATIONS.
A Competitive Area Differential (CAD) additive in the amount of $1,976.00 will be added to the annual salary.
THE FLORIDA DEPARTMENT OF TRANSPORTATION VALUES THE SERVICE VETERANS AND THEIR FAMILY MEMBERS HAVE GIVEN TO OUR COUNTRY AND SUPPORTS THE HIRING OF RETURNING SERVICE MEMBERS AND MILITARY SPOUSES. If you are a preference-eligible applicant who receives notice of a hiring decision and believe that you were not afforded employment preference in accordance with applicable Florida law and regulation, you may file a written complaint within 60 calendar days from the date you receive the notice, requesting an investigation to the Florida Department of Veterans' Affairs, Division of Benefits and Assistance, 9500 Bay Pines Boulevard, Room 214, St. Petersburg, Florida 33708.
The State of Florida is an Equal Opportunity Employer/Affirmative Action Employer, and does not tolerate discrimination or violence in the workplace.
Candidates requiring a reasonable accommodation, as defined by the Americans with Disabilities Act, must notify the agency hiring authority and/or People First Service Center (1-866-663-4735). Notification to the hiring authority must be made in advance to allow sufficient time to provide the accommodation.
The State of Florida supports a Drug-Free workplace. All employees are subject to reasonable suspicion drug testing in accordance with Section 112.0455, F.S., Drug-Free Workplace Act.
VETERANS' PREFERENCE. Pursuant to Chapter 295, Florida Statutes, candidates eligible for Veterans' Preference will receive preference in employment for Career Service vacancies and are encouraged to apply. Certain service members may be eligible to receive waivers for postsecondary educational requirements. Candidates claiming Veterans' Preference must attach supporting documentation with each submission that includes character of service (for example, DD Form 214 Member Copy #4) along with any other documentation as required by Rule 55A-7, Florida Administrative Code. Veterans' Preference documentation requirements are available by clicking . All documentation is due by the close of the vacancy announcement.

Expected salary: $63649.67 – 82370.17 per year

Location: Fort Lauderdale, FL

Job date: Thu, 17 Aug 2023 01:49:21 GMT

Apply for the job now!