Job Vacancy Food & Beverage Supervisor – The Little Nell The Little Nell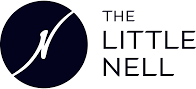 Job title: Food & Beverage Supervisor – The Little Nell

Company: The Little Nell

Job description: Company Description
The city of Aspen at our front door, Aspen Mountain at our back door. And in between, a gathering place for the free-spirited. We're proud of our 5 Stars and 5 Diamonds — hospitality is our passion. From our kitchens to our cellars, with their 20,000 bottles of wine, from the Concierges in our lobby to the Concierges on our mountains, and from family adventure to après ski, this hotel is, guests have said, "the Aspen of Aspen."
Job Description
Position Summary

The Food & Beverage Supervisor is responsible for the operating and closing of the restaurant and bar, staffing and training, high service level, excellent guest response, and upkeep of the operations.
Essential Job Functions
Operates and closes the restaurant on a daily basis
Supervises staff…including side work, scheduling, and practical training
Responsible for upkeep of physical facilities including cleanliness, maintenance and organization on a daily basis and long term
Maintains records of employee needs and responsibilities including time off requests, schedules, tip sheets, and Personal Action Forms (PAFs)
Contribute input in monthly staff meetings
Attend departmental and Food and Beverage meetings
Enforce restaurant standards, procedures and policies
Communicate with Executive Chef concerning quality, presentation, timing and guest comments
Communicate with the staff regularly. Seek out staff's opinion for improving operations by holding a monthly staff meeting
Conduct daily pre-meal meeting and tasting in congruence with Chef and Restaurant Manager, ensuring staff's knowledge of food, menus, beverage, wine and service
Maintain high level of guest satisfaction, make immediate corrective action when guests needs are not met
Maintain professional appearance and conduct at all times. Ensures staff's appearance and conduct are impeccable
Make suggestions on improving effectiveness of P.O.S. system
Maintain daily computer log for breakfast shift. Ensure previous day's log is distributed
Establish and monitor sales contests between service staff on a regular basis
Review staffing regularly. Control costs during slow periods. Schedule staff
Train staff regularly. Develop new training methods
Assist managers to develop and discipline staff
Supervise the care of equipment, maintaining par levels, organizing stock, minimizing waste, breakage and misuse
Additional Job Duties
Report to work in a neatly groomed and acceptable manner as outlined in the employee handbook and departmental rules
Demonstrate working knowledge of safety and fire procedures
Complete tasks and projects delegated by your Supervisor assist other departments as business volumes and staff levels demand
Assist in emergency and security procedures as directed by management and the established emergency plan
Enforce and comply with all policies and procedures for the Food and Beverage
Department, The Little Nell and the Aspen Skiing Company
Qualifications

College preferred or hotel/restaurant training
One year management experience preferred
Three years Food & Beverage experience preferred
Minimum of 4 years combination education/experience
Professional appearance
Extensive restaurant service knowledge
Extensive wine knowledge
Knowledge of food and cooking methods
Ability to work well with people
Strong organization and supervisory skills
Additional Information
Supervision Given and Received

Given: Exercises direct supervision over Restaurant Staff. Responsibilities include, but are not limited to, frequent and detailed review of work, training, planning, assigning, and directing work; appraising performance; rewarding and disciplining employees; addressing complaints and resolving problems.

Received: Works under direct supervision of Restaurant Manager. Tasks are assigned according to specific procedures, and work is checked frequently. Instruction, advice and assistance are readily available.
Work Environment and Physical Demands
Ability to be on your feet, kneel and bend for extended periods of time
Regularly work in adverse conditions and requiring the use of protective apparel/equipment to prevent exposure to the elements as well as an office environment and may be required to walk on slippery and uneven surfaces
Must be able to lift, push or pull occasionally up to 50 lbs. individually or with assistance
The physical demands described here are representative of those that must be met by an employee to successfully perform the essential functions of this job. Reasonable accommodations may be made to enable individuals with disabilities to perform the essential functions.
This job description is designed to indicate the general nature and level of work. It is not designed to contain or be interpreted as a comprehensive list of all duties, responsibilities, and qualifications required of employees assigned to this job. Duties and responsibilities may change at any time with or without notice.
Aspen Skiing Company / ASPENX / The Little Nell / Limelight Hotel is an equal opportunity employer.
For an overview of Aspen Skiing Company's benefits and other compensation visit
As of March 11th 2022, Aspen Skiing Company, ASPENX, The Little Nell, and The Limelight Hotels will no longer require all active employees to be fully vaccinated in the workplace. Read more about our policies as it relates to employee safety

Expected salary:

Location: Aspen, CO

Job date: Tue, 16 Aug 2022 22:31:34 GMT

Apply for the job now!