Job Vacancy FIAC09-2023-01720-Accounting Analyst-Cheyenne State of Wyoming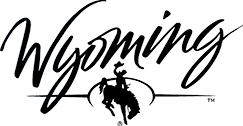 Job title: FIAC09-2023-01720-Accounting Analyst-Cheyenne

Company: State of Wyoming

Job description: Description and Functions
Open Until Filled
GENERAL DESCRIPTION:
The Department of State Parks and Cultural Resources is seeking an Accounting Analyst for the Fiscal Office in Cheyenne. This position is responsible for non-general fund grant management, including creating, monitoring, reconciling, and closing budgets. This position will work with multiple state agencies, agency divisions, and outside vendors and customers to ensure federal and state compliance, including reporting obligations.
Human Resource Contact: / 307-777-7010
ESSENTIAL FUNCTIONS: The listed functions are illustrative only and are not intended to describe every function which may be performed at the job level.

Establish, maintain, analyze, and reconcile all federal and other funded grant budgets.
Request and monitor grant reimbursements and provide fiscal staff with correct budget information to process deposits.
Process New/Adjusted Funds Request (NAFR) through the State Budget Department for the Governor's review and approval of all requests for new grant funding.
Analyze budget authority, gather supporting documentation, determine when an increase in budget authority is necessary, and request amended authority from the Governor through the State Budget Department.
Generate, analyze, reconcile, and submit federal and other funded grant financial statements to fulfill all federal and state reporting requirements.
Coordinate with the State Procurement Office to initiate solicitations in Public Purchase and request bid exception approvals.
Monitor the progression of solicitations, distribute bid information to program managers, calculate bid tabulations, and collaborate with the Procurement Office to award bids.
Review and process Internal Exchange Transactions (IET) relating to IT, telecommunication, central mail, and motor pool charges.
Submit, monitor, and ensure execution of all agency contracts, create encumbrances, and track throughout expiration.
Request quotes and approval for all IT related purchases through the ETS Customer Portal, process requisitions, and work with vendors to complete IT related transactions.
Audit and approve accounts payable and receivable documents that have been entered by fiscal staff, which includes verifying correct documentation, correct budget coding and ensure procurement guidelines are being followed.
Qualifications
PREFERENCES:
Preference may be given to applicants with experience in federal grant reporting, in the State's procurement processes, and in the following State of Wyoming web applications:

Wyoming Online Financial System
Cobblestone
ETS Customer Portal
KNOWLEDGE:

Knowledge of Microsoft Office
Knowledge of State Personnel Rules
Knowledge of Federal and State Rules, Regulations, and Statutes
MINIMUM QUALIFICATIONS:
Education:
Bachelor's Degree (typically in Finance)
Experience:
0-3 years of progressive work experience (typically in Finance) with acquired knowledge at the level of a Senior Accountant
OR
Education & Experience Substitution:
4-6 years of progressive work experience (typically in Finance) with acquired knowledge at the level of a Senior Accountant
Certificates, Licenses, Registrations:
None
Necessary Special Requirements
PHYSICAL WORKING CONDITIONS:

Work is performed in an office setting in the Barrett Building.
NOTES:

FLSA: Non-exempt
Wyoming State Parks and Cultural Resources is an Equal Employment Opportunity Employer and actively supports the ADA and reasonably accommodates qualified applicants with disabilities. We do not discriminate on the basis of race, religion, color, sex, age, national origin, disability, sexual orientation, or any other class protected by state or federal laws in admission or access to our programs, services, activities, hiring, and employment practices.
Supplemental Information
024-State Parks & Cultural Resources – Administrative Services
Click to view the State of Wyoming Classification and Pay Structure.
URL:
The State of Wyoming is an Equal Opportunity Employer and actively supports the ADA and reasonably accommodates qualified applicants with disabilities.
Class Specifications are subject to change, please refer to the A & I HRD Website to ensure that you have the most recent version.
Working for the State of Wyoming provides employees with a range of valuable benefits and offers a fulfilling career path. Employees enjoy comprehensive healthcare coverage, including medical, dental, and vision plans, ensuring their well-being and that of their families. Additionally, the state offers multiple retirement plans, which provide financial security and stability for employees once their career in public services comes to an end. the state recognizes the importance of personal time and offers generous paid time off and flexible arrangements, allowing employees to recharge, take care of personal matters, and maintain a healthy work-life integration.
There are many benefits to living and working in Wyoming. Beautiful country with wide-open spaces, clean air, great recreational activities, and no State income tax to mention a few!
to learn more!

Expected salary: $29.7 per hour

Location: Cheyenne, WY

Job date: Fri, 25 Aug 2023 06:11:31 GMT

Apply for the job now!