Job Vacancy Entry level Mobile Network Engineer / Irvine, CA/ Mobile / SAGS BTI Solutions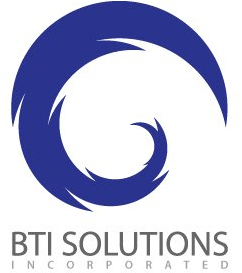 Job title: Entry level Mobile Network Engineer / Irvine, CA/ Mobile / SAGS

Company: BTI Solutions

Job description: Why Work for Us?
Established in 2006, continues to grow dramatically within the IT/telecommunications/Automobility and SCM industry. We encourage our employees in personal development with a passion to succeed and we offer an excellent benefit package. Every employee has access to Medical, Vision, Dental, Life and 401K plus many more.

401K with Employer Match
Company Paid Dental, Vision, Life and Medical up to 100%
Paid Sick Leave
Chance for VISA sponsoring
BTI Solutions, Inc. is an Equal Opportunity Employer M/F/D/V.
Pay Range: $22 ~$35/hr (Depends on experience)
General Position Purpose:

The role of this position encompasses a wide scope of activities and initiatives that will bring solutions to complex applications problems, system administration issues or network concerns. Network Engineers will work with testing mobile phones that has the latest features in the technology and /or telecommunication available on the market. The testing scope includes connectivity test, lab test, and others as required. The position requires the Network Engineer to perform systems management and integration functions.
Essential Functions:
Verify stability and portability of networks and software
Communicate project information through technical reports
Perform ongoing hardware and software maintenance operations, including installing or upgrading hardware or software
Provide technical guidance or support for the development or troubleshooting of systems
Work on lab testing on 3GPP standards based on cellular system such as GSM, EDGE, WCDMA, HSPA, and LTE. The testing conducts various types of mobility and stationary RF test cases in the lab of LTE, WCDMA, UMTS, and GSM
Research, test, monitor or verify proper functioning of software patches
Analyze and determine issues; check the similar/same issue history, design test plan (location, models, basic parameters, considerations, etc.), lab test and/or lab test, set test environment and parameters regarding network circumstance
Confirm whether the issue is cleared or remained, create professional report, and communicate with design team and QA team
Logging; determine what the log shows, confirm whether the issue is cleared or remained, professional report, and communicate with design team and QA team
Other duties as assigned
Travel up to 30%
Education and Technology Skill Requirements:
Bachelor's Degree Preferred in Electronics, Software Engineering Communication, Computer Network Engineering, Computer Science, Electrical Engineering or Telecommunications
General understanding for telecommunication knowledge and Android platform device
Analytical, Scientific, Data Mining and Database management software
Access software, cloud-based management software, communications server software
Strong knowledge of LTE, HSPA+/WCDMA including PHY/MAC, signaling, call processing concepts and upper layers.
Good understanding on GSM, GPRS, EDGE, WCDMA, CDMA, HSPA, LTE, Wi-Fi, Bluetooth, GPS, mobile phone software architecture and telecommunication network configuration
Experience in analyzing logs, troubleshooting issues from lab for UMTS/GSM CS, PS calls, LTE Data calls, metric test is plus. Experience with specific logging/analysis tools such as QxDM, QPST, XCAL, XCAP
Experience with Transport Layer protocols such as TCP, UDP, and analysis tools such as Wireshark
Proficient with MS Office (Outlook, Excel, Word, Power Point) is essential for creating the test reports
Knowledge of Wireless Technology – LTE, GSM, CDMA
Understanding of TCP/UDP, IP Packet, OSI Protocol Model
Solid understanding of SW testing techniques and methodologies
Internet browser and Internet protocol IP multimedia subsystem software
Transaction security and virus protection software; Network monitoring software
Must have the following competencies:

·Reliable with good time management skills

·Analytical thinker/Problem Solver/Decision Maker

·Integrity/Adaptability/Flexibility

·Attention to detail, organization, planning and prioritizing work

·Results oriented/Takes initiative

·Innovative/Creative

·Build Relationships/Client Focused/Service Minded/Communication with Supervisors and Peers

·Self-motivated with a positive mindset and works well in team environment or on an individual basis

Great interpersonal skills, written and verbal communication skills

Expected salary:

Location: Irvine, CA

Job date: Sun, 09 Jul 2023 06:32:19 GMT

Apply for the job now!