Job Vacancy Distribution Associate I – Starting Rate $18 – $1,000 Hire Bonus Nature's Way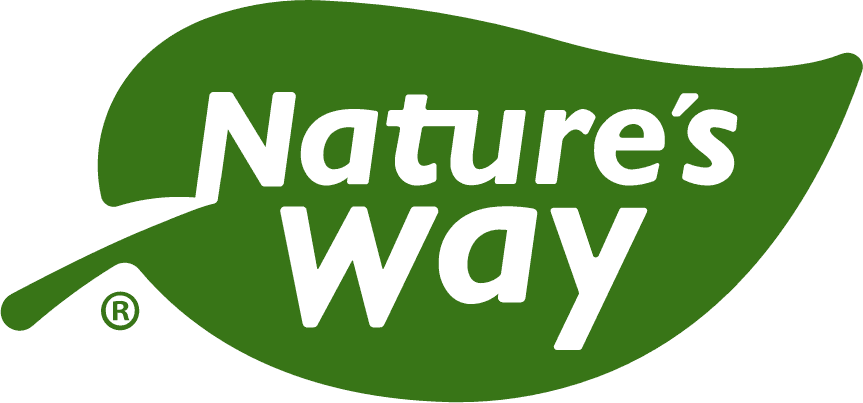 Job title: Distribution Associate I – Starting Rate $18 – $1,000 Hire Bonus

Company: Nature's Way

Job description: Description :
Full time distribution position with a committed and dedicated team of associates.
Modern, organized, safe & clean work environment using voice recognition technology to pick and pack orders.
First shift hours. Weekends rarely worked.
Starting pay $18/hour
Additional benefits include:
Medical coverage the first day of employment
Retirement plan with match & profit sharing
Paid time off and holidays
Company perks include onsite nurses, massage, chiropractor and fitness center
Generous vitamin discounts
Nature's Way is an equal opportunity employer
SUMMARY
This position is responsible for processing both internal and external customer orders in a fast paced environment utilizing Voice Picking, and/or RF Technology through SAP and Warehouse Management Software. Responsibilities includes order picking, packing product for shipment to customers, cycle counting, inventory accuracy, receiving, unloading and loading of trailers, product put away, replenishments, and processing customer returns. Some functions and/or locations may require the safe utilization of the following equipment: both sit down and stand up forklifts, order pickers, turret and / or lift trucks. Perform job duties within the established quality control guidelines of the Standard Operating Procedures (SOPs) and Current Good Manufacturing Practices (GMPs).
ESSENTIAL DUTIES AND RESPONSIBILITIES include the following. Other duties may be assigned.
Accurately pick and pack customer orders to meet requirements and specifications.
Pick line requires repetitive use of hands.
Involves picking product order 80% of shift.
Perform transactions with RF or Voice equipment that are timely and accurate.
Lift and stack cases of product onto pallets and secure for shipment. Requires frequent lifting of 40 and up to 60 pounds.
Accurately receives and stores materials according to facility specifications and cGMP requirements.
Put away and transport materials using various powered material handling equipment.
Maintain a clean and safe workplace.
Perform cycle counts and maintain inventory accuracy.
Process customer returns per company policy.
CORE COMPETENCIES
DISTRIBUTION ASSOCIATE I (0-24 Month Period)
Must be proficient in two (2) Distribution Zones.
Complete all established requirements within a 24 month period.
Review and begin building knowledge of required SOP guidelines for position.
Utilize computer programs that are required for job performance (i.e. SAP Software).
Build partnerships through teamwork and communication.
Completion of all training guide requirements such as SOPs, work instructions, safety training, cGMP training, etc.
DISTRIBUTION ASSOCIATE II
Prerequisite: Successful completion of Level I
Must be proficient in two (2) Distribution Zones.
Demonstrate abilities to train other team members.
Effective and proficient team player that is aware of areas of opportunity within the assigned area.
Consistently maintain all job knowledge of required areas.
Release orders for picking, replenishments, pick zones as required.
DISTRIBUTION ASSOCIATE III
Prerequisite: Successful completion of Level II and position availability
Proficient in a minimum of four (4) Distribution Zones and a working knowledge of all zones.
Recognizes opportunities to improve processes to become more efficient.
Ability to train and develop team members.
Builds rapport with team members and networks with other departments for support.
Demonstrate coaching and mentoring skills.
Effective training presentation skills.
Perform minor preventative maintenance on assigned machine(s).
SUPERVISORY RESPONSIBILITIES
This job does not have supervisory responsibilities.
QUALIFICATIONS
To perform this job successfully, an individual must be able to perform each duty as required. The requirements listed are representative of the knowledge, skill, and/or ability required. Reasonable accommodations may be made to enable individuals with disabilities to perform the essential functions. Prior material handling experience preferred.
EDUCATION and/or EXPERIENCE
High school diploma or general education degree (GED) preferred, and/or a minimum of 6 months related experience working in a warehouse and/or distribution environment.
LANGUAGE SKILLS
Ability to read and comprehend simple instructions, short correspondence, and memos, in addition to having effective written and verbal communications in English to meet training, testing, safety, and quality requirements.
MATHEMATICAL SKILLS
Ability to add, subtracts, multiply, and divides in all units of measures using whole numbers, fractions, and decimals.
REASONING ABILITY
Ability to apply common sense understanding to carry out detailed but uninvolved written or oral instructions. Ability to deal with problems involving a few concrete variables in standardized situations.
OTHER SKILLS AND ABILITIES
Use of RF equipment, voice picking equipment, and use of designated computer or computer programs is required. Ability to learn SAP, WMS, and TMS. Operating of material handling equipment will be required for Proficiency Program for the following job functions within Distribution: Receiving, Tunnel, Replenishment, Putaway, Picking and Inventory Control.
PHYSICAL DEMANDS
The physical demands described here are representative of those that must be met by an Associate to successfully perform the essential functions of this job. Reasonable accommodations may be made to enable individuals with disabilities to perform the essential functions.
While performing the duties of this job, the employee is regularly required to stand and use hands to finger, handle, or feel. The employee frequently is required to reach with hands and arms, bend, stoop, reaching, bending and twist. The employee is required to walk and talk or hear.
WORK ENVIRONMENT
The work environment characteristics described here are representative of those an Associate encounters while performing the essential functions of this job. Reasonable accommodations may be made to enable individuals with disabilities to perform the essential functions. Follow all established safety procedures and use proper Personal Protective Equipment.
The noise level in the work environment is quite to moderate. Must be able to maintain focus and complete work. Exposure to moving mechanical parts and fumes or airborne particles. There is corrugated dust at the Distribution Center.
NOTE:
The statements herein are intended to describe the general nature and level of work being performed by Associates, and are not to be construed as an exhaustive list of responsibilities, duties, and skills required of personnel so classified. Furthermore, they do not establish a contract for employment and are subject to change at the discretion of the employer.

Expected salary: $18 per hour

Location: Green Bay, WI

Job date: Sat, 17 Sep 2022 22:59:02 GMT

Apply for the job now!