Job Vacancy Cox Business Access Engineer I Cox Communications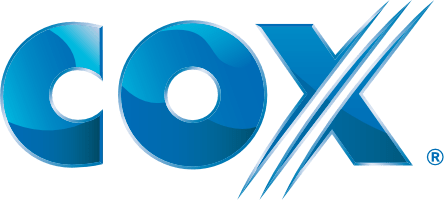 Job title: Cox Business Access Engineer I

Company: Cox Communications

Job description: Cox Communications is searching for a Cox Business Access Engineer I . This role is responsible for engineering and documenting telecommunication transmission systems to deliver voice, video, data, and wireless services across regional and national converged networks. Access Engineers are accountable for projects, including database management, and are focused on the circuit design perspective of services ranging from DS-0 to DWDM. Projects also include native ethernet and IP services delivered over fiber optical and hybrid coaxial lines (HFC). Position is in a high paced environment with numerous tasks involving a wide array of product types and network architectures including legacy SONET and TDM transport.
Primary Responsibilities and Essential Functions

May be required to prepare cost estimates to deliver Ethernet, IP Services and other network services across the Cox network.
Provide circuit design for varied services such as Ethernet, IP, WIFI and SIP. Includes technical designs of peripheral systems involving multiple telecommunications technologies supporting voice, data, video, and other services.
Provides network planning as it relates to Access Network which includes all access rings (including CO) and customer premise equipment, digital access cross connects systems and all collocation and interconnect facilities.
As directed, self-assign tasks from various systems and manage productivity within established processes.
Responsible for maintaining service order queues and completing tasks within SLA (Service Level Agreement)
Provide engineering assistance to boundary partners as it relates to enhancements of engineering specifications needed and/or adherence to guidelines.
Perform analysis of and approval for network architectures, requested by boundary partners, within established guidelines.
Responsible for data accuracy in company supported circuit database for all designs.
Performs analysis of the network capacity from various systems to ensure engineering specifications are compliant with standards.
Perform engineering and coordination activities on special projects which typically fall outside of established processes.
Assist in proactive reporting for capacity needs in hubs/cabinets within the network. Analyzes bandwidth utilization to determine ring upgrades and ring splits.
Perform self-managed administrative duties such as time reporting and training.
Be part of a team to develop new process and best practices to improve efficiencies.
Perform other duties as required.
Reports to regional Supervisor or Manager
Minimum

Bachelor's degree in a related discipline (i.e. Engineering, Technical Operations). The right candidate could also have a different combination, such as 4 years' experience in a related field
Requires working knowledge of transmission, switching, powering, grounding, mechanical, and cabling
Demonstrated problem solving and analytical thinking skills
Excellent collaborative skills to work effectively with teams throughout organization
Preferred

Certifications: NRS I, CCENT, Network +
Demonstrated troubleshooting and diagnostic capabilities
Working knowledge of various manufacturers' telecommunications equipment.
Working knowledge of backbone and loop architectures and technologies.
Experience in telecommunications industry desired.
About Cox Communications
Cox Communications is the largest private telecom company in America, serving six million homes and businesses. That's a lot, but we also proudly serve our employees. Our benefits and our award-winning culture are just two of the things that make Cox a coveted place to work. If you're interested in bringing people closer through broadband, smart home tech and more, join Cox Communications today!
About Cox
Cox empowers employees to build a better future and has been doing so for over 120 years. With exciting investments and innovations across transportation, communications, cleantech and healthcare, our family of businesses – which includes Cox Automotive and Cox Communications – is forging a better future for us all. Ready to make your mark? Join us today!
Benefits of working at Cox may include health care insurance (medical, dental, vision), retirement planning (401(k)), and paid days off (sick leave, parental leave, flexible vacation/wellness days, and/or PTO). For more details on what benefits you may be offered, visit our benefits page .
Cox is an Equal Employment Opportunity employer – All qualified applicants/employees will receive consideration for employment without regard to that individual's age, race, color, religion or creed, national origin or ancestry, sex (including pregnancy), sexual orientation, gender, gender identity, physical or mental disability, veteran status, genetic information, ethnicity, citizenship, or any other characteristic protected by law.
Statement to ALL Third-Party Agencies and Similar Organizations: Cox accepts resumes only from agencies with which we formally engage their services. Please do not forward resumes to our applicant tracking system, Cox employees, Cox hiring manager, or send to any Cox facility. Cox is not responsible for any fees or charges associated with unsolicited resumes.

Expected salary:

Location: Potomac, MD

Job date: Wed, 30 Aug 2023 07:27:44 GMT

Apply for the job now!