Job Vacancy Construction Surveillance Technician ASRC Federal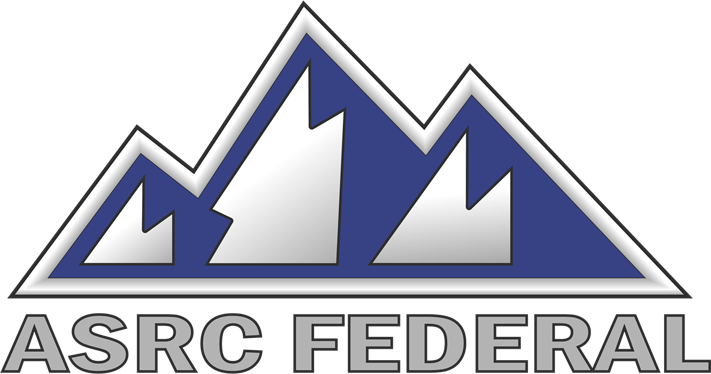 Job title: Construction Surveillance Technician

Company: ASRC Federal

Job description: Job Title
Construction Surveillance Technician
Location
OAHU HI-HI011
Job Description
ASRC Federal Professional Services is seeking a Construction Surveillance Technician in our Oahu, HI location.
Job Duties and Responsibilities:
Oversee and analyze all construction activities to ensure the facility has been constructed in accordance with the project specific Design / Blueprints, ICD-705 Accreditation Requirements, DoD Physical Security Requirements, and Anti-Terrorism/Force Protection (ATFP) considerations.
Analyze individual construction activities, workers, and operations to verify compliance with standard construction and engineering practices.
Perform assessments of the architectural layout, the structural design, and the mechanical, electrical, and plumbing (MEP) systems to ensure compliance with project plans and to identify anomalies/abnormalities that could facilitate the penetration of the facility by Foreign Intelligence Services.
Monitor the activities of all construction workers and personnel on the Secure Construction Site at all times.
Document the construction activities of all persons on the Secure Construction Site.
Document all security incidents that occur on the Secure Construction Site.
Perform in-depth inspections of construction materials, tools, and equipment prior to and after their use/installation, ensuing all items are free of tampering and identifying all anomalies.
Inspect all construction materials, packages, bags, boxes, crates, and vehicles using x-ray equipment and other technical inspection tools.
Identify anomalies and variances in finished construction work against the official project construction plans.
Perform access control functions, including personnel and bag searches, preventing the entry of unauthorized persons, materials, and equipment.
Carry out opening and closing procedures of the Secure Construction Site each day as directed by the SSM.
Additional Preferred Experience and Knowledge
Solid understanding of the ICD/ICS-705 version 1.5.1 (July 26, 2021).
Experience in technical surveillance techniques and procedures
Knowledge of foreign intelligence and counterintelligence devices and techniques.
Knowledge of technical/mechanical components and systems on Plumbing and HVAC/Mechanical systems such as chillers, condensers, air ducts, and pipe components in secure environments typically used in US Sensitive Compartmented Information Facilities (SCIFs) and associated Quality Assurance (QA)/Quality Control (QC) practices, systems and associated technical exploitation tactics.
Experience with structural steel, welds, fireproofing, and associated QA / QC practices, systems and associated technical exploitation tactics.
Experience with foundations and footings such as concrete, reinforcement bars, caissons, footers, forms, and associated QA/QC practices, systems, and associated technical exploitation tactics.
Experience with electrical systems including distribution, power, low voltage installation, conduit, circuit breakers, etc.
Knowledge of how electrical systems come together towards the identification of any unauthorized material or clandestine devices during installation.
Experience with telecommunication systems, wiring, splicing, patching, switching, and how telecommunication wiring and devices provide a path for listening devices and potential power source for clandestine devices.
Requirements
Requirements
Top Secret Security Clearance
Minimum high school diploma or equivalent.
Trained in accordance with the Department of State Office (DoS), Office of Overseas Building (OBO) SE630 training; or have successfully completed a Department of Defense (DoD) ICD/ICS 705 training course and obtained a certificate of successful completion, within the past 5 years or served as a CST for a period of no less than 3 years.
Minimum 5 years' experience in at least one of the following areas of expertise: Construction security surveillance, Technical Surveillance Countermeasures, Industrial or Government security involving counterintelligence, construction quality assurance, or hands on supervisory construction experience.
This position requires the ability to pass a physical examination and drug screen.
Physical Requirements
Physical requirements include, but are not limited to:
Able to stand for 8-10 hours per day.
Able to walk on uneven surfaces and safely navigate an active construction site with debris and other trip hazards on the floor.
Must be able to climb 1 flight of stairs multiple times within an 8- to 10-hour work shift.
Must be able to lift 25 pounds.
City
Wahiawa
State
Hawaii
EEO Statement
ASRC Federal and its Subsidiaries are Equal Opportunity / Affirmative Action employers. All qualified applicants will receive consideration for employment without regard to race, gender, color, age, sexual orientation, gender identification, national origin, religion, marital status, ancestry, citizenship, disability, protected veteran status, or any other factor prohibited by applicable law.

Expected salary:

Location: Reston, VA

Job date: Fri, 01 Sep 2023 23:46:02 GMT

Apply for the job now!