Job Vacancy Business Analyst II Nissan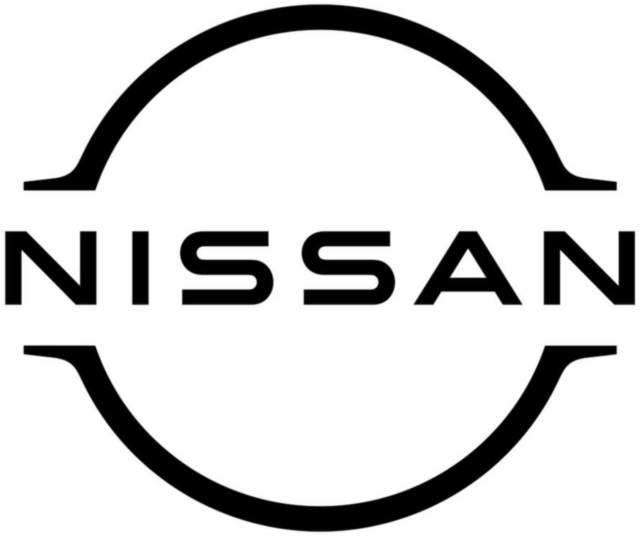 Job title: Business Analyst II

Company: Nissan

Job description: With a focus on Mobility, Operational Excellence, Value to our Customers and the Electrification of vehicles, you can expect to be part of something exciting. From the sleek design of our vehicles to the unique opportunities we offer around the globe, Nissan exemplifies ingenuity in everything we do. Our people are what drive the business forward.
We're currently looking for an Business Analyst II supporting Nissan Digital, Quality in Nissan's Head Quarters Franklin, TN.
Job functions include but are not limited to:
The IS Analyst is an internal consultancy role responsible for investigating processes, technology, cost, and strategy while identifying options for improving and bridging the needs of the business with the use of Information Systems and Technology. An IS Analyst is responsible for analyzing and documenting the Information Systems needs of clients to help identify problems and propose solutions.
The Business Analyst will oversee the engagement with our Total Customer Satisfaction business department to provide advanced analytics within IS sanctioned tools and systems for prediction, advanced warning and countermeasure techniques to address and prevent quality related vehicle concerns.
The IS Analyst role is to liaise with the internal business departments and the providers of services to the enterprise, as well as potentially guide/manage other analysts in this capacity.
The IS Analyst will manage incidents as they occur by working with multiple third-party vendors to ensure maintenance and support is carried out effectively among all parties
The IS Analyst must understand, interpret, and suggest resolution to technical systematic issues and communicate these issues effectively to management and peers.
The scope of analysis includes all business functions within a specific business domain.
As necessary, perform any other relevant duties to aid in the success of the organization.
Ability to establish deliverables and detail customer requirements, constraints, and assumptions with stakeholders and service providers to establish the deliverables for the service providers, using requirement-gathering techniques (e.g., planning sessions, brainstorming, focus groups).
Work autonomously to set priorities with business users and resolve issues across business functions.
Excellent verbal and written communication skills and the ability to interact professionally with a diverse group, executives, managers, and subject matter experts.
AGILE Methodologies and Cloud Technology experience preferred
Serves as the conduit between the customer community (internal and external customers) and the software development team through which requirements flow.
Collaborate with developers and subject matter experts to establish the technical vision and analyze tradeoffs between usability and performance needs.
Successfully engage in multiple initiatives simultaneously
Drive and challenge business units on their assumptions of how they will successfully execute their plans
Ability to interpret business logic and identify points of failure based on source code and/or error logs as part of production support for business functions within scope of expertise.
Act as a liaison between vendors and the organization they represent. They may be responsible for developing cost analysis, functional analysis, design considerations, and implementation timelines. They may also be responsible for feasibility studies of an application or system before making recommendations to senior management
Minimum Qualifications:
1.Years of Experience:
5+ years overall IS/IT experience with at least:
5+ years of application development experience
5+ years of experience working with third party vendors.
Prior experience working with offshore personnel is a plus
2. Academic Education:
Bachelor's degree or equivalent experience or certifications/technical diploma.
3. Language:
Excellent verbal and written skills in local language + proficient verbal and written skills in English
4. Working Conditions:
Must be flexible and possess the ability to adapt to changing priorities and a flexible workday. May be required off work schedule to meet deliverables or respond to on-call urgent inquiries.
5. Skills:
The IS Analyst plays a vital role in the systems and business development process. Qualified analysts must possess all the following skills listed below: analytical, technical, managerial, and interpersonal.
Analytical skills to understand the organization and its functions, which helps them to identify opportunities and to analyze and solve problems.
Agile skills to quickly move concepts from requirements to market delivery.
Familiarity with various programming languages, operating systems, and platforms.
Management skills to manage projects, resources, risk, and change.
Communication skills to collaborate and influence Business Users, Programmers, and other IT/IS Teams and Professionals. Strong ability to interpret business requirements and translate to technical solutions, while negotiating conflict and building consensus. Possess effective communication skill to Senior Managers (IS & business).
Working knowledge of the following skills:
Elicit requirements using interviews, document analysis, requirements workshops, surveys, site visits, business process descriptions, use cases, scenarios, business analysis, task, and workflow analysis.
Utilize your experience in using enterprise-wide requirements definition and management systems and methodologies required.
Strong analytical and product management skills required, including a thorough understanding of how to interpret customer business needs and translate them into application and operational requirements.
Develop requirements specifications according to standard templates, using natural language.
Critically evaluate information gathered from multiple sources, reconcile conflicts, decompose high-level information into details, abstract up from low-level information to a general understanding, and distinguish user requests from the underlying true needs.
Proactively communicate and collaborate with external and internal customers to analyze information needs and functional requirements and deliver the following artifacts as needed: (Functional requirements (Business Requirements Document), Use Cases, GUI, Screen, and Interface designs, develop, monitor and conduct application testing)
Welcome to an open lane of possibility. Drive your career forward and join the company leading the technology and business evolution of the automotive industry by applying today.
Nissan is committed to a drug-free workplace. All employment is contingent upon successful completion of a drug screen for roles based in the United States and background screening for all positions.
All of us at Nissan – regardless of functional area or expertise – share a passion to design, manufacture, and sell high-performance vehicles. It is Nissan's policy to provide Equal Employment Opportunity (EEO) to all persons regardless of race, gender, military status, disability, or any other status protected by law. Candidates for this position must be legally authorized to work in the United States and will be required to provide proof of employment eligibility at the time of hire; Nissan uses E-Verify to validate employment eligibility. **Visa sponsorship for this position is not available at this time.**
Franklin Tennessee United States of America

Expected salary:

Location: Franklin, TN

Job date: Fri, 27 May 2022 23:14:49 GMT

Apply for the job now!