Job Vacancy Branch Logistics Supervisor – Non CDL Apria Healthcare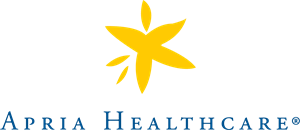 Job title: Branch Logistics Supervisor – Non CDL

Company: Apria Healthcare

Job description: Job Description:
Job Summary
With over 300 locations across the US, Apria Healthcare's mission is to improve the quality of life for our 1.8 million patients at home by providing home respiratory services and select medical equipment to help them sleep better, breathe better, heal faster, and thrive longer. Additional information can be found at www.apria.com.
JOB SUMMARY
The Branch Logistics Supervisor performs, plans, and coordinates the daily activity of all Logistics personnel and functions.
ESSENTIAL DUTIES AND RESPONSIBILITIES
Manages the Logistics department for the branch to ensure timely and accurate delivery of products.
Ensures staff compliance with all applicable regulatory requirements including, but not limited to, providing documents for the driver qualification file and abiding by hours of service, daily log, hazardous materials (placarding, training and shipping papers), daily vehicle inspections and reports, and maintenance regulations.
Schedules Delivery employees on a daily and on-call basis.
Completes daily route preparation.
Assigns additional routes as patient and referral requests are received. May occasionally perform Delivery employee's responsibilities if there is a temporary shortage of delivery employees.
Performs special projects such as researching methods to improve productivity and cut costs in the branch distribution function.
May work with Corporate Purchasing on the ordering of special equipment and new products.
Troubleshoots problems regarding the shortages of Delivery employee staff, routes, and the loading of equipment.
Monitors and/or maintains close contact with Delivery employees throughout day to ensure routes are completed in a timely and accurate manner.
Ensures Logistics employees load trucks properly and efficiently.
Assists Logistics employees with special orders and equipment. May assist Logistics employees with the loading of trucks when necessary.
Maintains daily vehicle maintenance logs and documentation of incident reports.
Maintains proper levels of stock in warehouse to ensure maximum profitability.
Performs minor equipment repair and maintenance as required. Maintains files on all equipment.
Responds to telephone calls from patients, referral sources, vendors and Delivery employees regarding equipment orders, patient problems and delivery employee incidents.
May need to perform on-call duties as needed.
May manage multiple branch locations as needed.
OTHER DUTIES
Performs other duties as required.
SUPERVISORY RESPONSIBILITIES
Typically supervises a team of primarily nonexempt employees.
Responsible for hiring, coaching, and performance management of subordinate staff.
Ensures that all direct reports and their subordinates are maintaining acceptable performance levels.
Conducts Staff meetings regularly to review new business requirements.
Minimum Required Qualifications

Meets company minimum standard of Background Check.
Pass the Department of Transportation Physical. Branch locations where required (commercial vehicles)
Current MVR must meet company minimum standards.
Strong interpersonal and teamwork skills.
Good organizational skills.
Strong customer relations/problem solving skills.
Strong interpersonal and teamwork skills.
Ability to multi-task effectively.
Ability to communicate effectively in person, on the phone and electronically.
Education and/or Experience
High School Diploma or GED required.
Certificates, Licenses, Registrations or Professional Designations
SKILLS, KNOWLEDGE AND ABILITIES
Ability to resolve employee and customer issues timely
Ability to communicate effectively in person, on the phone, and electronically
Knowledge of warehousing and inventory management
Knowledge of DOT, FDA, and OSHA regulations
Time management skills
Successful completion of Apria Healthcare's Management training program (BLU-MAN).
Computer Skills
Ability to use electronic hand held device.
Microsoft Office programs.
Complete on-line training and testing.
Basic printing/faxing/scanning
Language Skills
English (reading, writing, verbal)
Mathematical Skills
Basic problem solving (addition, subtraction, division, multiplication)
PREFERRED QUALIFICATIONS
Education and/or Experience
Two years in Home Healthcare industry
Two years supervisory experience equivalent
Two years inventory management
SKILLS, KNOWLEDGE AND ABILITIES
Computer Skills
Inventory management software
ACIS / JDE
Roadnet Information Center (RIC)
Other Skills
Previous interaction with the general public in a service management industry
PHYSICAL DEMANDS
Frequent lifting/carrying 10 – 160 lbs
Frequent pushing/pulling 20 lbs – 60 lbs
Frequent sitting/standing/bending/stooping/squatting/kneeling/rotating/twisting
Specific vision abilities include close vision, distance vision, peripheral vision, depth perception, night (low to limited light) vision, and the ability to adjust focus
Manual dexterity
Ability to communicate well with others
Ability to safely operate a motor vehicle
The physical demands described above are representative of those an employee encounters while performing the essential functions of this job. Reasonable accommodations may be made to enable individuals with disabilities to perform the essential functions.
Apria Healthcare is committed to hiring veterans and military spouses.
Benefits
Comprehensive benefits package offered for eligible employees:
Competitive salary
Ability to have early access to earned wages
Medical, Dental and Vision
Healthcare Flexible Spending Accounts and Healthcare Savings Accounts
Life, AD&D and Disability Insurance
Paid Time Off, including Vacation, Personal Time, Paid Sick Leave & Paid Holidays
401K Savings Plan (available immediately)
Educational Assistance
Employee Referral Reward Program
Employee Discount Programs
Company Paid Employee Assistance Plan (available immediately)
We recognize our veterans by offering a company paid day off for Veterans Day
Career Advancement/ Development Opportunities
Compensation

Compensation is commensurate with experience
Annual compensation is based on a 40 hour week
EEO Statement
As an EOE/AA employer, Apria Healthcare is committed to providing all applicants and employees with equal access to employment opportunities, regardless of sex, race, age, color, national origin, disability, pregnancy, religion, genetic information, sexual orientation, transgender status, gender identity, marital status, veteran status, or any other characteristic protected by federal, state, or local law. Apria Healthcare shall abide by the requirements of 41 CFR 60-300.5(a) and 60-741.5(a). These regulations prohibit discrimination against qualified individuals on the basis of protected veteran status or disability, and require affirmative action by covered prime contractors and subcontractors to employ and advance in employment qualified protected veterans and individuals with disabilities. AA/EOE, M/F/Disability and Vet

Expected salary:

Location: Valley View, OH

Job date: Sat, 26 Aug 2023 22:36:29 GMT

Apply for the job now!