Job Vacancy Automotive Technician Dispatcher Napleton Automotive Group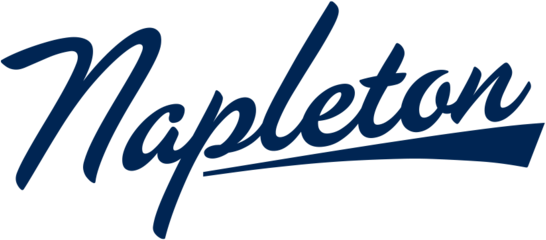 Job title: Automotive Technician Dispatcher

Company: Napleton Automotive Group

Job description: The Ed Napleton Automotive Group is looking for our next Automotive Technician Dispatcher located at Napleton Chrysler Dodge Jeep Ram, the Automotive Technician Dispatcher is responsible for scheduling and dispatching service repair orders to technicians.
Take advantage of this rare opportunity to join one of the country's largest and most successful automotive dealership groups and Apply Today!
The Ed Napleton Automotive Group is affiliated with over 25 brands of new vehicles and 50+ dealerships throughout eight states. Our strength comes from the more than 3,500 employees nationwide. We are currently the tenth largest automotive group in the country, providing incredible growth opportunity.
What We Offer:
Pay Plans above industry standard
Free Collage Tuition for employee and family member
Family Owned and Operated- 90+ years in business!
Medical, Dental, and Vision Insurance
401k and additional benefits
Accrued Vacation Time
Discounts on products, services, and vehicles
Growth opportunities
Job Responsibilities:
Planning, organizing, leading, and controlling the flow of service work through the service department in a professional, timely manner while ensuring quality repairs at a fair cost to the client
Allocating technician and workshop time and resources to facilitate maximum productivity in accordance with policy and the technician skill level required
Manage software dispatch systems and maintain customer relationships in the dispatch technicians
Sets work priorities to consider repeat repairs or clients who are waiting
Accurately estimate shop capacity and shop loading, and provide accurate reports upon request
Review job status frequently, logging status and reporting any change in time or cost estimates to the appropriate service consultant
Provides customers with updates and builds positive customer relationships
Ensure proper repair documentation, i.e., complaint, cause, and correction noted on every repair order with punch time for each operation.
Job Requirements:
Prior automotive service experience
Excellent communication and customer service skills
Proficient computer skills
Ability to multitask in a fast-paced environment
CDK experience preferred
18+ years of age or older to comply with the company driving policy
We are an equal opportunity employer and prohibit discrimination/harassment without regard to race, color, religion, age, sex, national origin, disability status, genetics, protected veteran status, sexual orientation, gender identity or expression, or any other characteristic protected by federal, state, or local laws

Expected salary:

Location: Kissimmee, FL

Job date: Thu, 08 Sep 2022 06:41:43 GMT

Apply for the job now!