Job Vacancy Automotive Sales Associate Napleton Automotive Group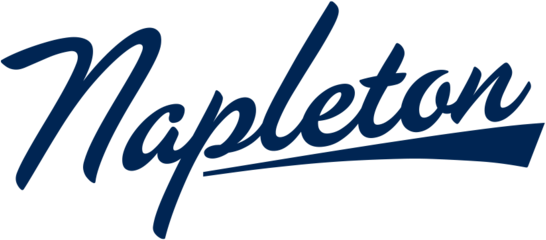 Job title: Automotive Sales Associate

Company: Napleton Automotive Group

Job description: Napleton CDJR is looking for our Sales Associate. This is an exciting opportunity in a growing, fast-paced industry. The Sales Associate is an exciting, fast-paced opportunity with incredible growth potential. Our sales associates are the face of the dealership and help to ensure the positive customer experience we are known for.
Take advantage of this rare opportunity to join one of the country's largest and most successful automotive dealership groups and Apply Today!
Why Work For Us?
Napleton Automotive Group is consistently transforming the way we operate to continuously improve our customer experience by focusing on our core asset, our employees. We cannot do what we do each and every day without our employees.
We take great pride in providing our team members with industry leading benefits and training for future advancement. These types of incentives will allow you with the opportunity for a successful career with our organization.
4 Week Training Paid Provided
Commissions Paid Weekly
Annual Unit Bonus Match
Monthly Spiff Programs
Gym Reimbursement
Monthly Unit Bonus
Internet Leads Distributed Equally
Fresh Leads Provided Daily
Professional Development Courses Offered
Advancement Opportunities
Medical, Dental, and Vision Insurance after 90 Days
Paid Time Off after 90 Days
Employee Vehicle Purchase Plans
Discounts on Products and Services
401K and Additional Voluntary Benefits
About Us:
Napleton Automotive Group owns and operates 60+ retail automotive dealerships in eight states. Our group employs 3,500 people nationwide and has rental car facilities, body shops, and a large real estate portfolio as well. Napleton ranked as 10th out of top 150 automotive groups in the U.S. for 2021 based on new car volume.
Napleton CDJR is expanding and are seeking qualified Sales Associates to join our team!
Job Responsibilities:
Assisting customers who enter the dealership, answering their questions and helping them select a vehicle that is right for their needs.
Selling a minimum number of vehicles based on the goals and objectives defined by the sales manager.
Explaining product performance, application and benefits to prospects and describing all optional equipment available for customer purchase. Determine each customer's vehicle needs by asking questions and listening.
Deliver vehicles to customers. The delivery process ensures that the customer understands the vehicle's operating features, warranty and paperwork, and it lays the foundation for customer loyalty.
Establish personal income goals that are consistent with dealership standards of productivity, and devise a strategy to meet those goals.
Report to the vehicle Sales Manager regarding objectives, planned activities, reviews and analyses.
Keep up-to-date of incoming inventory, features, accessories, etc., and how they benefit customers.
Maintain an owner follow-up system that encourages repeat and referral business. Review and analyze actions at the end of each day, week, month and year to determine how to better utilize time and plan more effectively.
Introduce customers to service department personnel to emphasize to them the quality and efficiency of service repairs and maintenance available in the dealership's service department.
Offering test drives to all prospects and following dealership procedure to obtain proper identification prior to test drive.
Job Requirements:
1 Year of sales or customer service background
Excellent customer service, organizational and negotiation skills
Self-motivated, goal-oriented, and enthusiastic presence in a team environment
Strong written and communication skills
Valid driver's license required and clean driving record
Ability to pass a background check and drug test
Minimum high school diploma or GED equivalent, required
We are an equal opportunity employer and prohibit discrimination/harassment without regard to race, color, religion, age, sex, national origin, disability status, genetics, protected veteran status, sexual orientation, gender identity or expression, or any other characteristic protected by federal, state or local laws.

Expected salary:

Location: Saint Peters, MO

Job date: Sat, 01 Oct 2022 04:45:44 GMT

Apply for the job now!