Job Vacancy Automotive Greeter Napleton Automotive Group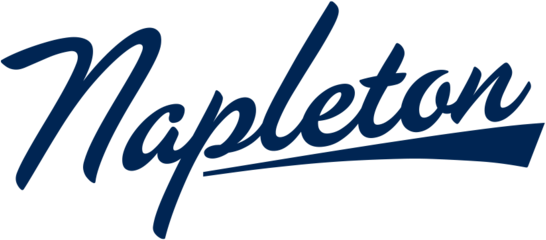 Job title: Automotive Greeter

Company: Napleton Automotive Group

Job description: The Ed Napleton Automotive Group is looking for our next Automotive Greeter. Located at Northlake Kia, the Automotive Greeter responsible for greeting and assisting customers, moving dealer inventory, and picking up and delivering customer vehicles before and after service.
Take advantage of this rare opportunity to join one of the country's largest and most successful automotive dealership groups and Apply Today!
The Ed Napleton Automotive Group is affiliated with over 25 brands of new vehicles and 50+ dealerships throughout eight states. Our strength comes from the more than 3,500 employees nationwide. We are currently the tenth largest automotive group in the country, providing incredible growth opportunity.
What We Offer:
Pay Plans above industry standard
Family Owned and Operated- 90+ years in business!
Medical, Dental, and Vision Insurance
401k and additional benefits
Accrued Vacation Time
Discounts on products, services, and vehicles
Growth opportunity into other roles
Job Responsibilities:
Greet incoming guests and continue to provide best-in-class customer service to customers and employees alike.
Respond to incoming phone calls and delegate as needed using the phone system.
Communicate with callers in a professional, friendly, and efficient manner, striving to minimize the amount of time spent on hold.
Coordinate appointments for our customers.
Assign customers to Sales Consultants as needed using computer software.
Provide various administrative support as it pertains to the store.
Picking up and delivering customer vehicles before and after servicing.
Moving dealership inventory when needed
Wash/Service vehicles as needed.
Job Requirements:
High school diploma or equivalent
Excellent Customer Service experience required.
Computer and administrative experience are preferred.
Attention to detail, patience and a positive attitude is a must.
Valid driver's license required
Professional demeanor and work ethic.
We are an equal opportunity employer and prohibit discrimination/harassment without regard to race, color, religion, age, sex, national origin, disability status, genetics, protected veteran status, sexual orientation, gender identity or expression, or any other characteristic protected by federal, state, or local laws

Expected salary:

Location: Palm Beach Gardens, FL

Job date: Thu, 29 Sep 2022 07:28:42 GMT

Apply for the job now!