Job Vacancy Automotive Cashier Napleton Automotive Group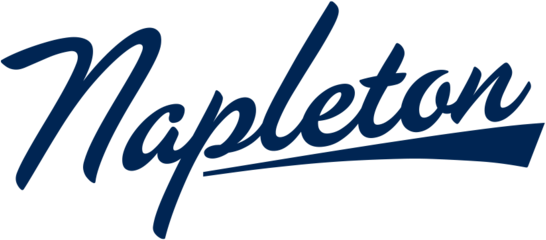 Job title: Automotive Cashier

Company: Napleton Automotive Group

Job description: The Ed Napleton Automotive Group is looking for our next Cashier. This is an exciting opportunity in a growing, fast-paced industry.
Located at Toyota of Urbana, the Cashier is critical to out customer's experience. The Cashier is responsible for handling customer transactions, calculating bills, and processing payments. The ideal candidate must be accurate and customer-focused
Take advantage of this rare opportunity to join one of the country's largest and most successful automotive dealership groups and Apply Today!
The Ed Napleton Automotive Group is affiliated with over 25 brands of new vehicles and 50+ dealerships throughout eight states. Our strength comes from the more than 3,500 employees nationwide. We are currently the tenth largest automotive group in the country, providing incredible growth opportunity.
What We Offer:
Aggressive compensation plans
Family Owned and Operated – 90+ years in business!
Medical, Dental, and Vision Insurance
401K and additional benefits
Accrued Vacation Time
Paid Training
Discounts on products, services, and vehicles
Fantastic Growth Opportunities
Job Responsibilities:
Calculate the customer's bill using the dealership's computer system
Receive cash, checks and credit card payments from customers
Make change accurately and issue receipts to customers
Ascertain and record totals of counter tickets and repair orders, sales deposits and verify against all cash, checks and credit card payments on hand at end of shift
Handle customer complaints diplomatically and refer complaining customers to the appropriate individual for resolution
Able to work a flexible work schedule, including some weekends and holidays
Job Requirements:
High School Diploma or equivalent
Cashier experience, automotive dealership experience is a plus
Ability to read and comprehend instructions and information
Excellent communication skills
Professional appearance.
We are an equal opportunity employer and prohibit discrimination/harassment without regard to race, color, religion, age, sex, national origin, disability status, genetics, protected veteran status, sexual orientation, gender identity or expression, or any other characteristic protected by federal, state, or local laws

Expected salary:

Location: Urbana, IL

Job date: Sun, 04 Sep 2022 04:07:03 GMT

Apply for the job now!