Job Vacancy ATMA01-2022-03940-Managing Attorney-Cheyenne State of Wyoming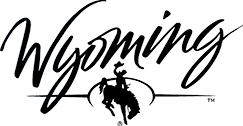 Job title: ATMA01-2022-03940-Managing Attorney-Cheyenne

Company: State of Wyoming

Job description: Description and Functions
Open Until Filled
GENERAL DESCRIPTION:
The Wyoming Attorney General's office seeks a qualified attorney interested in serving as a managing attorney for the Appellate Section in the Criminal Division. The managing attorney will supervise and mentor the assistant attorneys general who litigate appeals in front of the Wyoming Supreme Court and the United States Supreme Court. The managing attorney's supervision includes providing guidance and direction to the attorneys during the brief drafting process, as well as conducting a regular editing process before the briefs are submitted to the courts. The managing attorney will also supervise the attorneys as they prepare for oral arguments by conducting moots and giving feedback during the moot court process. In addition to the supervisory responsibilities, the managing attorney will also carry an individual caseload of direct appeals and may also litigate state post-conviction and federal habeas corpus petitions in the state and federal district courts. The position provides immediate mentorship and leadership opportunities, litigation of complex and difficult issues in criminal law practice, and regular appearances in the Wyoming Supreme Court. The managing attorney may also assist in advising criminal justice agency clients and county attorneys, participate in civil litigation and administrative hearings, draft opinions, and undertake other duties as assigned. This position provides a unique opportunity to develop leadership and mentorship skills and utilize legal writing and oral advocacy skills while handling interesting cases. It allows for professional growth and a healthy work-life balance.
The State of Wyoming's total compensation package is excellent and includes:
Paid annual and sick leave
Paid holidays
Retirement with employer contributions
Deferred compensation plan with employer contributions
Health insurance with an employer contribution towards premiums
Insurance options for health, dental, life, vision, ambulance, and short and long-term disability
Longevity pay
You can find an overview of the benefits the State of Wyoming has to offer at:

Human Resource Contact: Connie Greet-Redman 307-777-6798
ESSENTIAL FUNCTIONS: The listed functions are illustrative only and are not intended to describe every function which may be performed at the job level.

Supervise the written and oral work product of the attorneys in the Appellate Section of the Criminal Division.
Maintain an individual caseload of direct appeals to the Wyoming Supreme Court.
Conduct extensive legal research and thorough written legal analysis for submission to both trial and appellate courts, including appellate briefs, pleadings, and motions.
Represent the State in direct appeals stemming from convictions in all 23 counties.
Present in-person arguments in state and federal trial and appellate courts.
Provide legal advice regarding criminal law matters to the county and district attorney offices throughout the State.
The ability to work collaboratively with others when providing legal advice to the various agencies for which the Criminal Division is responsible.
Prepare formal and informal opinions and track legislation.
Qualifications
.

PREFERENCES/**AGENCY REQUIREMENTS:
Preference will be given to applicants with 7+ years of relevant legal experience which is required to be considered for the Managing Attorney position.

Preference will be given to applicants with recognized expertise in criminal law and procedure.
**Requires membership in the State Bar as an Attorney qualified to practice law in this state.
The on-line application system will require you to provide a significant amount of information during the application process. The system also allows you to attach additional electronic documents.
**All applicants must provide the following as part of the application process:
Professional resume
References
Recent writing sample
Law school transcript
KNOWLEDGE:

Knowledge of criminal law and procedure.
MINIMUM QUALIFICATIONS:
Education:

Juris Doctorate
Necessary Special Requirements
PHYSICAL WORKING CONDITIONS:

Desk work
Occasional travel
NOTES:

FLSA: Exempt
This position is at-will and is appointed by and serves at the pleasure of the Attorney General (W.S. 9-1-608).
Successful applicants are required to pass a criminal background investigation
Supplemental Information
015-Attorney General's Office – Criminal Division
Click to view the State of Wyoming Classification and Pay Structure.
URL:
The State of Wyoming is an Equal Opportunity Employer and actively supports the ADA and reasonably accommodates qualified applicants with disabilities.
Class Specifications are subject to change, please refer to the A & I HRD Website to ensure that you have the most recent version.

Expected salary: $8422.27 – 9138.16 per month

Location: Cheyenne, WY

Job date: Wed, 10 Aug 2022 02:52:09 GMT

Apply for the job now!