Job Vacancy Associate Media Director (Strategy/Planning) Horizon Media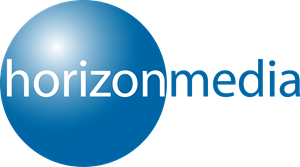 Job title: Associate Media Director (Strategy/Planning)

Company: Horizon Media

Job description: Job Description:
Who We Are
Horizon Media, founded in 1989 by Bill Koenigsberg, is recognized as one of the most innovative marketing and advertising firms. We are headquartered in New York City, with offices in Los Angeles and Toronto. A leader in driving business solutions for marketers, Horizon is known for its highly personal approach to client service. Renowned for its incredible culture, Horizon is consistently named to all the prestigious annual Best Places to Work lists published by Fortune, AdAge, Crain's New York Business and Los Angeles Business Journal. Together we are building a place of belonging.
At Horizon, we understand the value that different perspectives can bring to our clients and culture; DEI is our DNA. We strive for an environment where our employees feel welcomed, safe and empowered. We value YOU and believe that your authentic voice and unique perspective allows us to create a more rewarding culture, and experience, together.
Our simple recipe for success? We hire talented people (thinkers, doers, dreamers, makers), challenge them and give them every opportunity to grow.
What You'll Do
30% – Strategic Planning & Leadership
Guide the team in translating client goals into strategic media solutions that grow our client's brands and ensure strategic consistency across all elements of plan development and implementation, ensuring a fully integrated approach
Collaborate with the Director and VP on strategic marketing approach, guiding translation of client goals to the Business Solutions team, activation teams, consumer insights teams and media partners
Ensure team is following internal and external processes and cadences for streamlined and timely workflow
Oversee final reporting analysis of campaigns alongside other internal teams, ensuring data is accurate, presenting findings to client
Build strategic framework for all plans and lead presentations
Help lead the team's understanding of client's business and uncovering of motivations/needs
30% – Team Management & Supervision
With leadership and support from senior leaders, manage the day-to-day operations of the Business Solutions Team to ensure consistent and high-quality client deliverables
Provide ongoing, real-time, performance feedback to ensure continued team growth
Guide team in setting goals and professional development timelines, ensure team members have challenging, level-appropriate projects and opportunities to learn new skills
Conduct junior team members' performance reviews, coaching to maximize success
Promote the work of both junior and senior team members, set a positive team environment
Participate in the interview process for junior team members
20% – Client Relationship Development
Maintain positive rapport and champions trust with the client
Tap into Horizon resources/tools and collaborate with partner and creative agencies to offer clients holistic business solutions
Anticipate client requests, guide team in troubleshooting and problem solving with internal resources to proactively provide solutions
Act as client's "go-to", having a voice in meetings and providing POVs
15% – Relationship Management
Continue to have core clients, industry partners and other internal departments recognize you as a lead voice for the account
Serve as conduit for strategic leadership to both senior level (directors and above) and junior counterparts (supervisor and below)
5% – Account Management
Oversee all client requests, troubleshoot and problem solve with internal teams to proactively provide solutions
Engage with senior level leads on investment teams to ensure successful campaign execution, issue plan deliverables to client
Ensure all billing and financial deliverables are accounted, accurate and delivered on time.
Who You Are
A strong writer, presenter and communicator; able to confidently present and sell through ideas both internally and to clients
A team leader with people management skills
Comfortable providing and receiving constructive feedback
A problem solver with the ability to develop creative solutions
Nimble and flexible with ability to oversee multiple deliverables and client requests
An advocate for and supporter of diversity, equity and inclusion
Preferred Skills & Experience
5+ years of experience in media planning and strategy
Strong understanding of marketing principles, analytics and media trends
Strong leadership skills and experience developing media professionals, ability to manage a team
Experience in a client relationship management role
Proficiency in Microsoft Office Suite (Excel, PowerPoint, Word) and media research/reporting resources
Certificates, Licenses and Registrations

There are no requirements for certificates, licenses and registrations
Physical Activity and Work Environment

There are no requirements for physical activity and work environment
The statements herein are intended to describe the general nature and level of work being performed by employees and are not to be construed as an exhaustive list of responsibilities, duties and skills required of personnel so classified. Furthermore, they do not establish a contract for employment and are subject to change at the discretion of the employer.

Expected salary:

Location: Los Angeles, CA

Job date: Sun, 21 Aug 2022 22:35:43 GMT

Apply for the job now!