Job Vacancy Associate Logistics Specialist CHS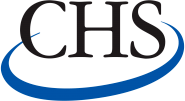 Job title: Associate Logistics Specialist

Company: CHS

Job description: CHS Inc. is a leading global agribusiness owned by farmers, ranchers and cooperatives across the United States that provides grain, food and energy resources to businesses and consumers around the world. We serve agriculture customers and consumers across the United States and around the world. Most of our 10,000 employees are in the United States, but today we have employees in 19 countries. At CHS, we are creating connections to empower agriculture.
Summary
CHS has an exciting opportunity available. We are looking for a Logistics Specialist to partner with internal and external customers to plan and execute deliveries.  You must have excellent communication skills, be a tactful thinker, and can function in a fast-paced environment. 
CHS Offers: 
Medical, Dental, Vision & Life Insurance + Long & Short-Term Disability 
Paid Holidays + Paid Time Off 
Retirement Benefits:  
401K with Company Match  
Company Funded Pension 
Profit Sharing
Responsibilities

Coordinate day-to-day logistics activities required for the transportation of products via container vessels and trucks.
Verify and process documents to maintain accurate records/information and prepare reports.
Work with production plants, loading facilities, truckers, shipping lines, sales staff, and internal and external customers on transportation schedules to ensure timely and accurate execution of logistics movement.
Expedite the transportation of products by troubleshooting immediately when problems arise.
Participate in distribution and network studies to help optimize delivery times and order fill rates.
Interface regularly with product management, production operation, IT, sales staff, carriers, and customers to discuss and improve on logistics management.
Interact daily with traders and export documentation team.
Perform other responsibilities as needed or assigned.
Minimum Qualifications (required)

1+ years of logistics experience
High School diploma or GED
Knowledge of Supply Chain and Procurement and/or Transportation and Logistics
Additional Qualifications

Bachelor's degree preferred in Business, Systems Engineering, Supply Chain Management, Logistics, Operations Management, or related field
Proficient in MS Office suite
Strong communication skills, both written and verbal
Pre-employment screening is based on the job requirements and industry guidelines and may or may not be required for the position. If required, selected candidates must pass pre-employment screenings to include all or a combination of drug, criminal, motor vehicle check, physical requirements and FMSCA Clearinghouse.
CHS offers a competitive total compensation package. Benefits include Health, Dental, Vision, Hearing, Life Insurance, Health and Day Care Savings Accounts, Paid Vacation, 401K, Company Funded Pension, Profit Sharing, Long and Short Term Disability, Tuition reimbursement, and Adoption assistance.
CHS is an Equal Opportunity Employer.

Expected salary:

Location: Inver Grove Heights, MN

Job date: Thu, 17 Aug 2023 22:02:23 GMT

Apply for the job now!