Job Vacancy Assistant Transportation Manager Cumberland Valley School District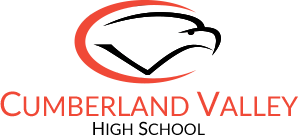 Job title: Assistant Transportation Manager

Company: Cumberland Valley School District

Job description: The Cumberland Valley School District, a leader in public education in Pennsylvania, seeks a highly qualified candidate for the position of Assistant Transportation Manager. The primary function of this position will be to assist the Transportation Manager in the day-to-day operations of the District Transportation Department.
Responsibilities include, but are not limited to:
Assisting with the management of the contracted daily operation of the Transportation Department to provide safe and efficient transportation services to district and non-public students to/from school, work programs, special education classes, athletic events and extra-curricular activities.
Assisting with the evaluation and planning of bus routes, stops, and walking routes, taking into consideration student safety, efficiency and economy.
Assisting with the usage scheduling and coordination of maintenance and repair of school district vehicles.
Assisting with data collection and preparation of state and district reports.
Working in conjunction with building Principals, deal with student bus riding conduct and recommend disciplinary action when required. Assist with the directing of appropriate student management procedures.
Assisting with answers to all parent inquiries concerning pupil transportation as well as those of school staff and public.
Candidates should have a Bachelor's degree in Business or Public Administration or its equivalent from an accredited college or university, or comparable knowledge and experience with three or more years' experience working within a mid to large sized pupil transportation fleet operation or public transportation operation. An Associate's degree in Business, Logistics or Public Administration is required.
Candidates should also be able to manage a complex department with varied changing service demands. Exercise good judgment in prioritizing tasks and directing staff. Planning, organizing and directing others. Utilize computer software programs and hardware pertinent to area. Work independently with little direction and as a team. Plan maximum utilization of transportation department equipment and personnel. Communicate effectively, both orally and in writing.
If hired for employment, the applicant must be able to submit the following: * Criminal Record Check (less than one year old)
PA Child Abuse History Clearance (less than one year old)
FBI Finger Print Clearance (less than one year old)
TB Test/Mantoux (less than 3 months old)
Physical – if applicable (less than 1 year old)
Applicants requiring assistance or needing any accommodations for an employment test or interviewing process are asked to advise us in advance.
Please do not mail resumes/application materials directly to the Cumberland Valley School District. Unsolicited application materials cannot be acknowledged or returned. Based on the volume of applications the district receives, we ask that you do not contact the district to check the status of your application or to check the status of a position.
Cumberland Valley School District prohibits discrimination, including sexual harassment, on the basis of race, color, age, creed, religion, sex, sexual orientation, ancestry, national origin, marital status, parenting status, pregnancy or handicap/disability in its activities, programs or employment practices. More information regarding the complaint process and complaint forms can be found at: .
Powered by Aspex Solutions – AppliTrack, Applicant Tracking for Educators. Online Job Employment Applications, Web Based Employment Applications for School Districts and Educational Institutions – You can also view at www.k12jobspot.com. K12JobSpot is a site that has thousands of teaching jobs – all from AppliTrack school districts.

Expected salary:

Location: Pennsylvania

Job date: Sat, 09 Sep 2023 04:47:09 GMT

Apply for the job now!