Job Vacancy Assembler, General LCI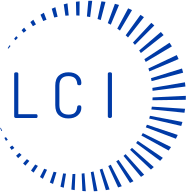 Job title: Assembler, General

Company: LCI

Job description: Description :
I. STATEMENT OF PURPOSE
Assembles metal or plastic products, partially or completely, working at bench or on production floor by performing the following duties.
Due to fluctuations in orders, manufacturing employees are transferred from department to department, job to job, or shift to shift at the discretion of management.
II. RESPONSIBILITY FOR WORK OF OTHERS
None
III. BUSINESS COMMUNICATION
Must be able to communicate effectively with co-workers, supervisors and managers.
IV. SUPERVISION REQUIRED
Under the immediate supervision of the Department Supervisor.

Prior manufacturing experience preferred.

TRAINING AND SPECIALIZED KNOWLEDGE REQUIRED
None
VII. EXPERIENCE REQUIRED
Three to six months related experience and/or training preferred.
VIII. TRAVEL REQUIRED
None.

SPECIFIC DUTIES AND RESPONSIBILITIES
Position parts according to knowledge of unit being assembled.
Fasten parts together with bolts, screws, speed clips, rivets, or other fasteners.
Remove small quantities of metal or plastics with hand files, clippers, and scrapers to produce close fit between parts.
Operate drill presses, punch presses, closing press, or riveting machines to assist in assembly operation.
Push button or depress pedal to activate machine.
Observe machine operation to detect work piece defects or machine malfunctions.
Perform minor machine maintenance such as oiling machines, dies, or work pieces.
Free machine of any objects that interrupt its operation.
Inspect machined work pieces to verify conformance to specifications
Ensure that a good quality product is being produced before it is packaged.
Place correct quantity of item in poly bag, box or finished container.
Place bag or box on conveyor belt next to worker's workstation or on next work station.
Assist with forming, labeling and sealing (taping) boxes.
Ensure that product is labeled with the correct date, shift and lot if necessary.
Notify the department supervisor or quality control personnel when there is a problem with quality.
Notify the department supervisor or maintenance personnel if adjustments need to be made to machine controls and guides.
Work overtime as required.
Report potential safety problems to the department supervisor and maintain a clean work area.
Maintains a regular and reliable level of attendance.
Interacts with co-workers in a cooperative and professional manner.
Adheres to company policies and procedures.
Other duties may be assigned.
While performing the duties of this job, the employee is regularly required to stand; walk; use hands to finger, handle, or feel; reach with hands and arms; and stoop, kneel, crouch, or crawl. The employee is occasionally required to sit. The employee must frequently lift and/or move up to 50 pounds.

While performing the duties of this job, the employee is regularly exposed to moving mechanical parts. The employee is occasionally exposed to fumes or airborne particles. The noise level in the work environment is usually moderate, but hearing protection may be required depending on the department where the employee is assigned.
The physical demands and work environment described here are representative of those that must be met by an employee to successfully perform the essential functions of this job. Reasonable accommodations may be made to enable individuals with disabilities to perform the essential functions.

Expected salary:

Location: Durham, NC

Job date: Wed, 27 Jul 2022 06:44:38 GMT

Apply for the job now!