Job Vacancy Alliance Director Lead (Project Director), Health Electrification and Telecommunications Alliance (HETA) Abt Associates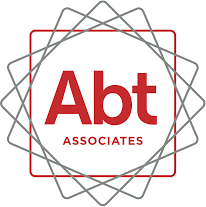 Job title: Alliance Director Lead (Project Director), Health Electrification and Telecommunications Alliance (HETA)

Company: Abt Associates

Job description: Job Description:
The World at Abt
Solving the world's most pressing issues and improving the quality of life for people worldwide is what we do every day at Abt Associates. Creating a more equitable world is no small task, but we are driven by big challenges.
We are a team of 3,000+ people in over 50 countries working in unison and focused on the bigger picture. Only by sharing our commitment, energy, and innovation do we affect change and push the boundaries of what's possible. We welcome diverse ideas, backgrounds, and viewpoints – joining Abt means access to exceptional thinkers at the top of their game.
To thrive at Abt is to embrace flexibility and collaboration. Our open culture allows you to balance your work and personal life as needed to optimize personal well-being. Creating a more equitable world starts from within – we look after people around the world, and we'll do the same for you.
Ready to embrace rewarding and meaningful work? Now's your chance.
The Opportunity
Abt Associates seeks an Alliance Director Lead (also known as "Project Director" or "Chief of Party") for the Health Electrification and Telecommunications Alliance (HETA). HETA is advancing Africa's goals to improve health and well-being of communities in sub-Saharan Africa by drawing on private sector capacity and resources to provide rural and semi-rural health facilities with clean, reliable electricity generation and internet connectivity. The activity will address the above challenges in health electrification through a market-based approach, leveraging technical and financial resources. These efforts will complement USAID's Global Health Strategy and the forthcoming USAID Climate Strategy through the promotion and uptake of cleaner, renewable energy solutions that power health facilities and, in turn, mitigate air pollution and carbon emissions from this growing sector while improving progress toward health goals.
As the Alliance Director Lead, you will lead the HETA management team and be responsible for implementing a strategic, long-term programmatic vision and for providing overall technical leadership and management for sustainable country implementation across sub-Saharan Africa. You will oversee the Deputy Director, the Senior Technical Advisor, MERL Director, and the Finance & Contracts Director to ensure compliant and consistently high-quality management of the overall HETA process, including effective stewardship of funds and consistent data collection and reporting on how client and partner contributions are contributing to the HETA activity objective and results.
It is the intention of the partners that this activity spin-off to become an independent organization after five years.
The successful applicant will be expected to travel internationally up to 25% of the year. The position can be based remotely with preference for Africa.
Core Responsibilities
Lead the planning of project milestones and high-level goals in coordination with partners, lead the development of annual planning and timely, high-quality implementation of activities and deliverables.
Close deals with private sector firms and institutions to attain project's ambitious leverage targets, and to ultimately achieve electrification of targeted number of health facilities.
Represent the activity to promote HETA initiatives in Africa; present on potential facilities that could be candidates for HETA and identify private sector partners with interest in contributing to HETA in support of health and resilience outcomes.
Develop and manage relationships with key project stakeholders including Ministries of Health and Energy across buy-in countries, private sector firms and institutions, NGOs, international donor organizations, and other institutional and research partners under the project.
Ensure the coordination of resources across country programs such as knowledge management tools, short-term technical experts, and data for reporting.
Oversee the project budget and ensure the submission of timely and accurate program, financial, and procurement and MEL reports.
Manage collaborative activities with partners across the sub-Saharan African region.
Other duties as assigned.
What We Value
Bachelor's Degree + Fifteen years of relevant experience, or Master's Degree + Twelve years of relevant experience, or PhD + Ten years of relevant experience.
Master's degree in international business, economics, finance, engineering, or related field.
Demonstrated experience leveraging private sector funding and/or engaging with private sector stakeholders.
Deep networks of commercial partners, foundations, or other potential leverage partners working in Africa.
Proven experience establishing partnerships and securing funding from multilateral and commercial sector partners.
Extensive experience in project development, financing, and operation and maintenance of distributed solar energy systems in a developing country context, preferably Africa.
Minimum of fifteen years of progressively responsible experience in one or several of the following technical sectors: renewable energy development; global health; international value chain strengthening, small and medium enterprise development growth; and business development.
At least seven years of experience in a managerial or leadership role.
Experience with US Government rules and regulations is preferred.
French language skills preferred.
What We Offer
We foster an environment where you can Thrive Your Way. Our innovative total rewards programs are designed to help balance your work and personal life. The approach toward your wellbeing centers around comprehensive benefits, flexible schedules, and professional development.
Abt Associates is an Affirmative Action/Equal Opportunity employer committed to fostering a diverse workforce. Abt Associates provides market-competitive salaries and comprehensive employee benefits. Local candidates strongly encouraged to apply.
Based in the United States, this position offers an anticipated annual base salary range of approximately $139,021.29 to $222,434.06 and may vary by ten percent depending on candidate geographic location. Salary offers are made based on internal equity and market analysis.
Disclaimer: Abt Associates will never ask candidates for money in exchange for an offer of employment.
#LI-SH1
#LI-REMOTE

Expected salary:

Location: Rockville, MD

Job date: Sat, 22 Jul 2023 05:02:08 GMT

Apply for the job now!