Job Vacancy (Agile1)IT – Network Operations Analyst, Career (AWS) Sunrise Systems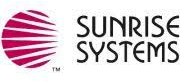 Job title: (Agile1)IT – Network Operations Analyst, Career (AWS)

Company: Sunrise Systems

Job description: Job Description

The hourly rate for this position is between $ 33.00 – $ 37.00 per hour.
Compensation:
Factors which may affect starting pay within this range may include [geography/market, skills, education, experience and other qualifications of the successful candidate].
Description:
**LOCAL CANDIDATES ONLY**Will be hybrid. 90% of the time in office in Fairfield. Approx 3-4 days a month at home.
Alternate Work Schedule: Wednesday – Saturday; 10:00 AM to 8:30 PM. Suppliers must attach candidate's email confirmation of the work schedule.** Please attach just like how you would attach an RTR
**Client laptop and cellphone will be provided**

**Unless we are visiting a site other than home office, Fairfield, mileage can be reimbursed.
TOP THINGS:

Strong email writing & verbal communication, along with multitasking
Excellent phone skills (Managing Conference calls/Bridges)
Windows 10, Microsoft Office Suite, & web browser experience
Experience with web based and thick client monitoring tools (Application and Network)
Incident command, ticket management, escalations & tracking
Job Responsibilities

This is the Incident/Event Management role which assists with repair or restoration procedures to network systems and applications that receive an event notification.
Apply Run-book procedures or work instruction steps required for scheduling, monitoring & technical support functions on the network and application interfaces.
Process routine change requests and work orders.
Monitor Change Management activities for notification of alarm suppression and post maintenance validations to take place.
May act in a lead capacity to open and manage technical conference bridges, updating incident and/or problem management tickets as needed.
Develop and distribute ongoing updates/notifications for outages in progress as directed by a Service Manager or Supervisor.
Miscellaneous Incident Commander tasks
Manage timely ticket updates.
Skills Required/Desired

BA/BS in Information Technology or related field or equivalent work experience.
Intermediate knowledge of network protocols, software applications, and operating support systems.
Current Networking Certification; ITIL Certification.
Minimum of 2 years of experience in telecommunication, internet, or network operation center environments.
Previous experience working in ticket management systems/ applications (I.E SMC Remedy), monitoring network devices and software operating systems.
Ability to use different analytical methods, approaches, and tactics to meet analysis requirements in an efficient manner.
Must be available to work a varied shift schedule in a 7 X 24-hour operations center environment.
May require some local traveling for training, meeting, etc, while working remotely.
Able to support shift schedules as required to meet business needs.
Contact

Murali Potugari | Lead Recruiter

Desk: (732)-837-0433 | Email: [email protected] | URL: www.sunrisesys.com

Expected salary: $33 – 37 per hour

Location: Fairfield, CA

Job date: Sat, 26 Aug 2023 03:58:39 GMT

Apply for the job now!