Job Vacancy ADMINISTRATIVE PROGRAM SPECIALIST-A State of Louisiana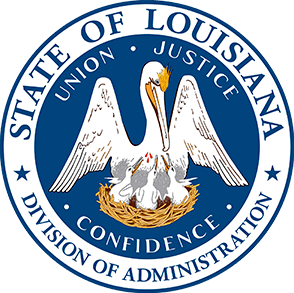 Job title: ADMINISTRATIVE PROGRAM SPECIALIST-A

Company: State of Louisiana

Job description: Supplemental Information
Office of Coastal Management – Interagency Affairs and Field Services Division
LOCATION AND POSITION:

This Administrative Program Specialist A position is located within the Interagency and Field Services Division of the Office of Coastal Management in Baton Rouge, LA. The incumbent of this position performs journeyman level administrative and programmatic functions with minimum of direct supervision and a high degree of independence. Performance is based on results achieved. The incumbent will indirectly supervise one administrative support staff on a project basis as well as directly supervise one student worker. The incumbent has regulatory supervision over staff submitting action for review and approval. Additional duties include, but are not limited to the following:

Independently maintains the payroll records, ensuring that all employees have submitted the necessary leave slips and k-time requests; provides Division supervisors and managers printed leave statements upon request for management purposes; submits to the Department's Human Resources Division any necessary payroll adjustments; advises staff on Department, Office and Division policies.
With oversight from OCM's Appointing Authority, independently handles the Office's purchasing needs by determining items to be ordered, preparing necessary LaGov/Works and/or other purchasing requisition forms.
Independently determines the needs for new or updated telephone, fax, or voicemail for the office, researches and determines the items or services to be obtained, reviews telecommunication bills to check for possible misuse of the state and the Departments policies.
Prioritizes meeting tasks and schedules meetings for the OCM's Assistant Secretary.
Independently prepares the OCM public notice mail distribution; maintains and updates the public notice log, maintains record of public notice recipients and mail distributions.
Independently manages the Oyster Lease Damage Evaluation Board (OLDEB) meeting.
Serves as support to the Department of Children and Family Services (DCFS) during times of emergency activation to assist with ESF-6 operations.
**Note regarding the advertised pay range: The maximum amount listed is the maximum salary a person can make over their career and not the amount we are allowed to pay a new hire.
Employees are eligible for flexible work schedules upon hire and 2 days of telework after 6 months.
This vacancy is being announced as a classified position and is open to all qualified applicants. This position requires the selected applicant to serve a minimum probationary period of twelve (12) months. A current, permanent status state employee may be required to accept a probational appointment in lieu of promotion. Additional Vacancies may be filled from this announcement within 90 days of the closing date.
APPLICATION PROCESS:

Applicants must have Civil Service test scores for 8100-Professional Level Exam in order to be considered for this vacancy unless the applicant is exempted as follows: (1.) Veterans of the armed forces who have been honorably discharged from active duty within the previous 12 months; (2.) Permanent classified employees already occupying a job in the same test series for at least 6 months; or, (3) individuals deemed eligible for services by Louisiana Rehabilitation Services. Any other testing exemptions for this vacancy will not be permitted.
If you do not have a score prior to applying to this posting, it may result in your application not being considered. Applicants without current test scores can apply to take the test .
To apply for this vacancy, click on the "Apply" link above and complete an electronic application, which can be used for this vacancy as well as future job opportunities. Applicants are responsible for checking the status of their applications to determine where they are in the recruitment process. Further status message information is located under the Information section of the Current Job Opportunities page.
If using college experience to qualify, a copy of your college transcript MUST be submitted by the closing date of this announcement. This may be done by way of an attachment to your online application and/or by fax/mail. Applicants possessing an international degree must submit an equivalency evaluation statement with their application. This may be done by way of an attachment to your online application.
Transcripts can either be mailed or faxed to the Louisiana Department of State Civil Service. Fax: 225-219-1041. Mailing Address: Department of State Civil Service, P.O. Box 94111, Capitol Station, Baton Rouge, LA 70804-9111.
*Resumes WILL NOT be accepted in lieu of completed education and experience sections on your application. Applications may be rejected if incomplete.*
For further information about this vacancy contact:

Taylor L McDowell

Department of Natural Resources

PO Box 94396

Baton Rouge, LA 70804-9396

Email:
The Department of Natural Resources is a State As a Model Employer (SAME) agency that supports improved employment opportunities for individuals with disabilities. For more information on employment-related resources available for those with disabilities, refer to the Louisiana Employment Resources Guide at .
The Department of Natural Resources is a participant in the E-Verify system for identification and employment eligibility purposes.
Qualifications
MINIMUM QUALIFICATIONS:
A baccalaureate degree.
SUBSTITUTIONS:
Six years of full-time work experience in any field may be substituted for the required baccalaureate degree.
Candidates without a baccalaureate degree may combine work experience and college credit to substitute for the baccalaureate degree as follows:
A maximum of 120 semester hours may be combined with experience to substitute for the baccalaureate degree.
30 to 59 semester hours credit will substitute for one year of experience towards the baccalaureate degree.
60 to 89 semester hours credit will substitute for two years of experience towards the baccalaureate degree.
90 to 119 semester hours credit will substitute for three years of experience towards the baccalaureate degree.
120 or more semester hours credit will substitute for four years of experience towards the baccalaureate degree.
College credit earned without obtaining a baccalaureate degree may be substituted for a maximum of four years full-time work experience towards the baccalaureate degree. Candidates with 120 or more semester hours of credit, but without a degree, must also have at least two years of full-time work experience to substitute for the baccalaureate degree.
NOTE: Any college hours or degree must be from an accredited college or university.
Job Concepts
Function of Work:

To perform responsible, administrative functions in support of an organizational unit.
OR
To manage a specialized departmental or statewide program.
Level of Work:

Entry.
Supervision Received:

General from higher-level supervisory personnel.
Supervision Exercised:

May supervise 1-2 lower level personnel.
Location of Work:

May be used by all state agencies.
Job Distinctions:

Note: Agency impact, hierarchy, and reporting relationship patterns will be considered when making allocations to this level.
Differs from Administrative Coordinator 4 by the presence of professional duties that involve a variety of administrative functions or responsibility for a specialized departmental or statewide program.
Differs from Administrative Specialist–B by the absence of a moderate degree of complexity, impact, or independence in assigned duties and program areas.
Examples of Work
ADMINISTRATIVE FUNCTIONS

Performs responsible duties related to the proper operation, coordination, and management of at least two of the following administrative functions:
Laundry, Mail Operations, Printing, Telecommunications, Vehicle Management, Dietary, Facility Maintenance, Risk Management, Inventory Control, Purchasing, Records Management, Rentals and Leases, Safety, Security, Budget, Contracts/Grants, Fiscal Management (payroll, payables, receivables, etc.), Information Technology, and Personnel.
PROGRAM MANAGEMENT

Manages the operations of a departmental or statewide program, including fiscal responsibility for purchasing and budgetary reporting.
Establishes, implements, and revises (as necessary) the program's standards and guidelines.
Coordinates program information by maintaining databases, generating reports, and ensuring information integrity; may require presentation of information in workshops, meetings, etc.
Performs certification and eligibility duties as it relates to the program.
Ensures program compliance to Federal and State regulations.
Administers contracts (such as property leases and service agreements) as they pertain to the program.
May supervise a small program support staff.
May require a special license and/or continuing education in the program field.
May serve as a member of a board or committee relevant to the program's mission.

Expected salary: $2978 – 5843 per month

Location: Baton Rouge, LA

Job date: Sat, 26 Aug 2023 06:06:33 GMT

Apply for the job now!