Job Vacancy Account Manager – Produce United Natural Foods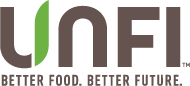 Job title: Account Manager – Produce

Company: United Natural Foods

Job description: Purpose:
The Account Manager is responsible for providing high quality, streamlined service with a focus on corporate initiatives for assigned chain or independent account(s). They operate as a team conductor to manage, direct, and coordinate all sales plans and programs.
The Account Manager is responsible for strategic selling, bringing core product expertise and leveraging specialists when needed. They are responsible for creating partnering relationships of trust, integrity, customer satisfaction and loyalty and ensures customer compliance. They collaborate with their teams to achieve the objective of building out the store.
Job Responsibilities:
Account Management & Strategic Sales Planning (25%)

Execute sales plans and goals designed to increase sales, profit margin and minimize expenses
Develops joint business plans
Identify and manage new sales opportunities and servicing of existing accounts.
Forecast profit, volume growth and other related goals as determined. Assist with the preparation of a sales budget for assigned accounts.
Makes key decisions on addressing and identifying customer needs and concerns for assigned accounts
Bridge between Sales and Ops to manage through challenges and resolve for customer
Deliver Account Results (25%)

Analyze sales reporting and create strategies to drive sales.
Operates as the account conductor and owns the specialty sales deployment process
Develops and maintains a JBP that drives sales and profit margin.
Responsible for sales and profit margin results for assigned account(s).
Focuses plans to drive sales and profit margin across product and services
Delivers on corporate goals to deliver synergy and cross selling capabilities to customers
Manage Relationships (25%)

Create and maintain partnerships with vendor, broker and other trade partners.
Meet or exceed client expectations and established deadlines.
Drives proactively the company's initiatives to ensure the success of the customer.
Focuses efforts on mutual sales and profit growth.
Owns one or more key account customers.
Manage Execution (25%)

Conduct regular reviews of sales activities and effectiveness. May develop promotions and incentives to increase sales and improve performance.
Coordinates with a cross-functional team of resources to ensure account goals are achieved. Works collaboratively with Merchandising, Product Specialists and Professional Services to identify strategic selling opportunities for account(s).
Job Requirements:
Education/ Certifications:

Bachelor's degree strongly preferred
Experience:

Minimum 2 years sales experience preferred
Understanding and knowledge of products
Development and execution of business plans, sales plans, and/or commission programs.
Familiarity with sales opportunities
Understanding of sales forecasting, programs, promotions and related techniques
Understanding of margin and company profitability
Proven track record of meeting and exceeding customer expectations
Ability to work in a result driven environment
Proficiency in Microsoft Office Suite and company systems
Demonstrated ability to drive new business and close sales
Other Skills/ Abilities:

Excellent communication, negotiation, and presentation skills
Aptitude for financial reporting
Ability to lead without reporting authority
Ability to interact at all levels of the business
Able to manage and coordinate projects
Able to exceed at: customer service skills, problem solving, attention to detail and organizational skills.
All qualified applicants will receive consideration for employment without regard to race, color, age, religion, sex, sexual orientation, gender identity or expression, national origin, disability, or protected veteran status. UNFI is an Equal Opportunity employer committed to creating an inclusive and respectful environment for all. – M/F/Veteran/Disability. VEVRAA Federal Contractor.
Additional Information
Additional Locations: United States of America, North Carolina, Charlotte
Schedule: Full-time
Expected salary:

Location: South Carolina

Job date: Sun, 21 Aug 2022 06:03:38 GMT

Apply for the job now!