Job Vacancy 2nd Shift Production Workers Great starting pay Staffanation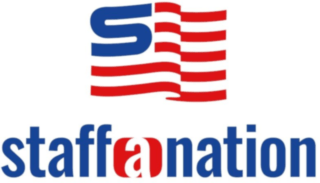 Job title: 2nd Shift Production Workers Great starting pay

Company: Staffanation

Job description: 2nd Shift Production Workers – Overtime PLUS Bonuses!
A well-established food processing facility in Fairfield that offers bonuses and great benefits once hired on!
Position Details:

Multiple candidates are needed for entry-level production positions. This is a 2nd shift position with the starting time hours between 2pm to 5pm and will work an 8-12 shift. The starting pay is $15.00/hr to $17.00/hr.
What they offer:
OVERTIME, ability to work 40-60hr per week $$$
Once hired on, the Benefits package includes:
Medical, Dental and Vision Insurance

401 K

Short-Term Disability

Paid Holidays and Vacations

Sick Pay

Ask us about our American Dream Program! Our Life Coach helps you to reach your personal and career dreams.
Responsibilities and Requirements:
Some positions require no experience and are willing to train! You will be responsible for the basic operation of one of the following types of positions: Stacker, Grinder, Machine Operator, General Labor, General Labor Purge Collection, Packing, Box Room Operator, QA Porocess Control Technician, QA Receiving Technician, Housekeeping/Janitorial, Sanitation.
Steel toed boots/steel toed shoes are required.
Why wait? Apply now to have a Placement Specialist contact you to get started.
Staffanation, Inc. Is an equal opportunity employer, and all qualified applicants will receive consideration for employment without regard to race, color, religion, sex, national origin, disability status, protected veteran status or any other characteristic protected by law. These are temp-to-hire positions based upon job performance, attendance, punctuality, and job openings.

Expected salary: $15 – 17 per hour

Location: Fairfield, OH

Job date: Wed, 27 Jul 2022 22:27:34 GMT

Apply for the job now!