Job Vacancy 1st Shift General Labor – Belmont, MI Workbox Staffing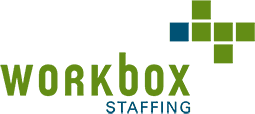 Job title: 1st Shift General Labor – Belmont, MI

Company: Workbox Staffing

Job description: $18/hr General production – Belmont, MI
KEY OUTCOMES
Initiates the folding/gluing process by feeding the gluer with good die-cut product.
Inspects and packs finished product to be shipped to the customer.
ADJECTIVES
Medium to fast pace and very repetitive work, clean environment, can get warm.
ESSENTIAL DUTIES & RESPONSIBILITIES
Inspect die-cut product for defects and mixed titles.
load die-cut product into glue machine feeder correctly and efficiently.
monitor folding and gluing of machine and stop production in the event of jam-ups.
Clean feeder end of glue machine between every job.
Check schedule for current job priority.
Label boxes correctly and efficiently.
Retains and properly measure, mark and inspect them; quickly alerting operator of any problems.
Rack finished product into boxes correctly and efficiently.
Clean end of gluer at the completion of every job/shift.
Assist in the make-ready process; including layer sheets, corrugated, making labels, and other duties assigned by the operator.
Alerts management or line operator when product does not meet requirements.
Helps with the pass-off of information between adjacent shifts, with the goal of minimizing reducing errors & increasing productivity through information sharing.
Other duties may be assigned.
SKILLS
Able to perform repetitive tasks for long periods of time.
Shows up on time when scheduled.
Strictly adheres to all company policies and procedures, complies with safety regulations. Shows respect for co-workers and supervisor.
Strives to be successful at tasks and to meet or exceed goals. Accepts goals and targets and makes certain they are met.
Builds cooperative relationships and positively contributes to team objectives. Works effectively and, when appropriate, fellow coworkers'. Willing to follow written and verbal rules, instructions, directives.
Is able to easily understand instructions and complete tasks with minimal supervision.
Ability to solve practical problems and deal with a variety of concrete variables in situations where only limited standardization exists.
Ability to lift 2-25 pounds repetitively
Must be able to stand for 8 to 10 hours a day- Must be able to work overtime when needed
Must be able to count
Must be dependable and a hard worker
Must be able to work Saturdays
Expected salary: $18 per hour

Location: Belmont, MI

Job date: Thu, 25 Aug 2022 05:04:54 GMT

Apply for the job now!